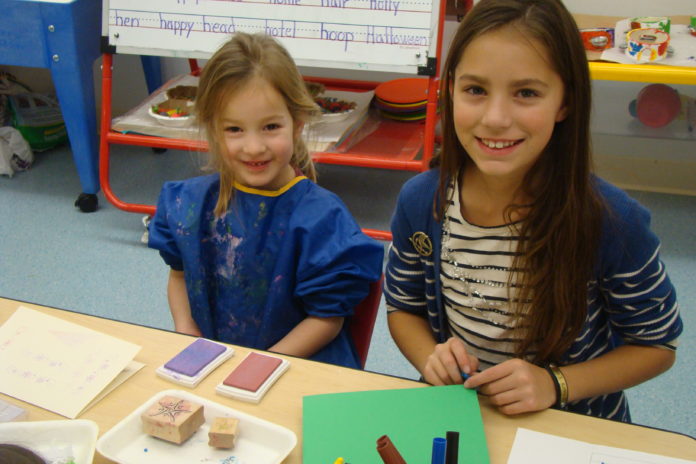 The students at Dutchess Day School made the holidays a little bit brighter for local families in need.
The school, located in Millbrook, has partnered for years with the Astor Home for Children Foundation on collecting holiday gifts for those in need. This year, the seventh graders loaded a bus full of gifts for more than 50 families throughout the county on Dec. 7. After unloading the gifts at the Astor Home in Rhinebeck, the students split into three groups to spend the morning setting up the sledding hill with bales of hay, tidying a tool shed, and weeding and putting fresh compost and hay in Astor's garden beds.
The students had worked to promote the 2012 Holiday Sponsor-a-Family Program with posters, announcements in the weekly newsletter, and presentations at the Parents Association, faculty and Rhinebeck Board of Trustee meetings. Individuals and families who signed up to participate in the program were anonymously matched with an Astor family and received a wish list that ranged from hats and coats to toys and games.
While the seventh graders were delivering their gifts, the rest of the Dutchess Day School students embarked on a variety of community service projects, including making catnip sachets for the Dutchess County SPCA, pet beds for the Aiken County SPCA, cards and table decorations for Green Briar and decorations for the Anderson Home in Pine Plains. Additionally, two upper-school classes went caroling at a local nursing home.
For more information visit www.dutchessday.org or contact Christine Whiting, Director of Admissions at 845-677-5014 or whiting@dutchessday.org.
Facebook Comments