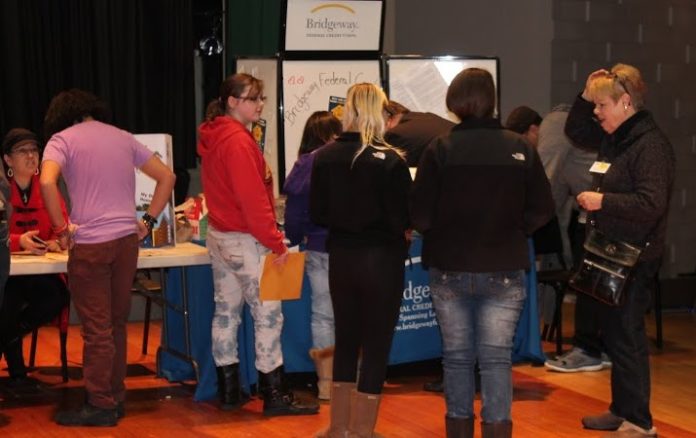 FDR High School's Modern Day Math students got a real-life workout when Bridgeway Federal Credit Union recently hosted a financial literacy workshop, "Mad City Money."
During the workshop, the students took on the role of an adult with a job, income, a family, and debt. Their challenge was to then visit merchants to select housing, transportation, food, household necessities, clothing, day care, and other wants and needs while building a budget, according to a Bridgeway news release.
While the participants learn to create and manage a monthly budget, the merchants in "Mad City" are encouraged to up-sell the students to make them overspend and create difficult budget situations. Students often have to go back to vendors to get refunds and buy some less expensive items.
In the end, the students learned how the decisions they make about life and money can have some far-reaching consequences.
"It was wonderful to see our high school students take part in such a realistic simulation of applied math. Students were highly engaged in the finance activity that really helped them to see the value of money. The program provided a great connection to our Modern Day Math course at FDR," said Kimberly M. Knisell, the K-12 director of math & science for the Hyde Park Central School District, in the news release.
Facebook Comments