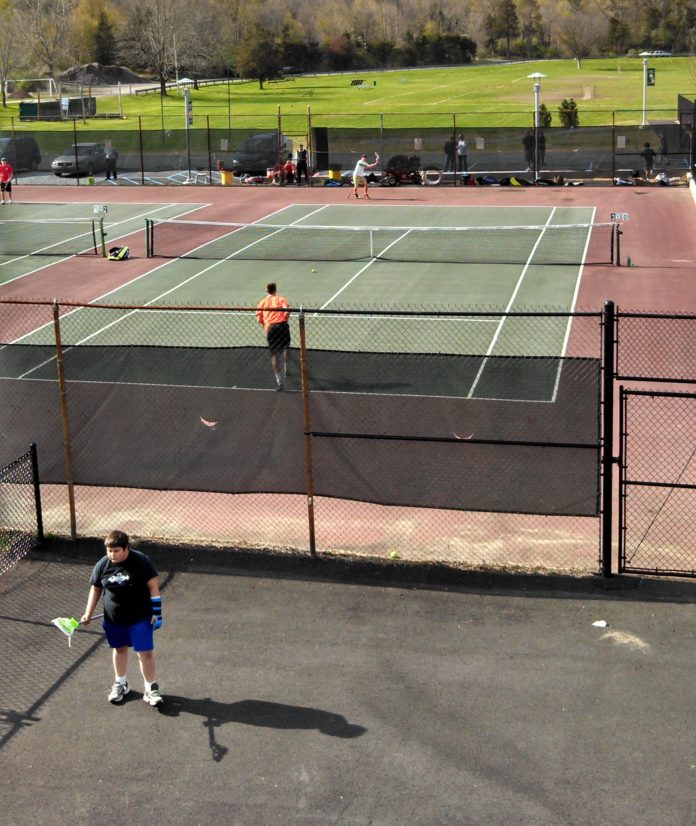 Having clinched the Mid-Hudson Athletic League Division I title on Monday, the FDR boys' tennis team completed an undefeated regular season on Thursday, beating rival Red Hook 3-2 in Hyde Park.
The Presidents finish the 2014 regular season at 10-0 and are headed to the MHAL Team Championship round as top seed on Saturday.
FDR has now won four consecutive league championships. According to head coach Bob Mayerhofer, the title might have more meaning this year.
"I think for this group of guys, it means more than the previous teams, because we graduated so many top flight players from last year," Mayerhofer told the Observer. "It was more satisfying for them."
One of those graduated players was Jonah Berkowitz, who went undefeated in every match during his high school career before heading to Brown University. In Berkowitz's place, FDR has seen contributions from several players this season, none bigger than those of co-captains John Ackerman and Jay Gohel.
Ackerman, a senior, played in the first singles spot, finishing 8-2, while Gohel, a junior who played third singles last year, completed a perfect 10-0 individual season.
"[John] competed in second singles last year, and in this league, there's a big difference between first and second singles, so for him to go 8-2 this year…he was definitely our leader that way," Mayerhofer said. "And Jay really set the tone in almost all our matches by going 10-0."
FDR will have a rematch with Red Hook on Saturday in the MHAL semi-finals. Mayerhofer expects another tough match with the Red Raiders.
"The team is well-coached, and they hit out on everything," Mayerhofer said. "Our guys like that, though; that's what we practice for, to play good teams like that."
In addition to FDR and Red Hook, Rhinebeck and Onteora will also compete in this weekend's championships, which will be held at Bard College.
"I think any match could flip any way, depending on who has the better day," Mayerhofer said. "A lot of the first and second singles were all highly contested contests [during the season]. It should be a fun weekend."
Facebook Comments