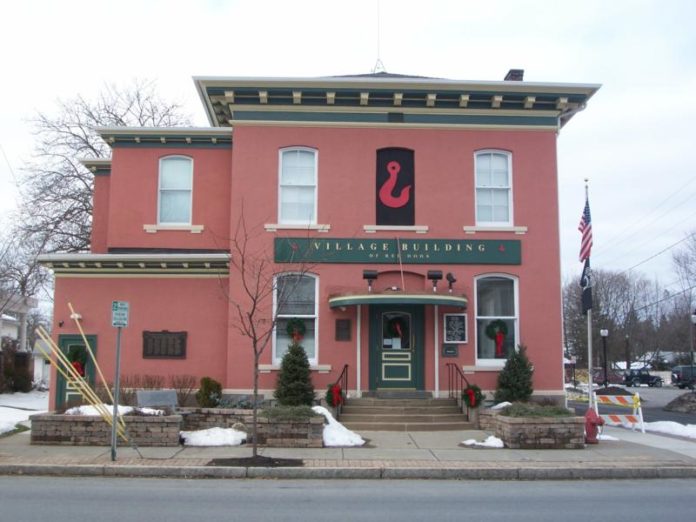 A water rate error at Red Hook Commons, the village's 96-unit senior housing complex, has led to a rate cut for all village seniors.
At its Aug. 21 workshop, the village board discussed how to create a more equitable water rate for the senior housing complex on South Broadway, which was hit with an extreme rate increase when the village raised its water rates in May. As Mayor Ed Blundell explained, the situation there is unique: there are only four meters at the Commons, one to serve each of the four buildings, which each have 24 units.
Rates for all village residents were raised 15 percent, or about $9, in May. So, in the most recent billing quarter, the village took the new $59 senior citizen rate and multiplied it by the 96 units in Red Hook Commons to get a total of $5,664 for the complex, an increase of $1,956, or about $58 per unit.
That rate, it turns out, was not $9 higher than the Commons seniors' previous rate, but was actually $20 higher than what the Commons seniors paid before the village rate hike.
After researching the original 2007 water rate agreement at the Commons, the village board found that the original negotiated rate between Red Hook Commons and the village had been $45 per apartment unit. But sometime in 2008, the rate at the Commons dropped to the 2008 village senior rate which was $38. And that's what the Commons residents were paying until the May rate hike and the recent quarter bill.
According to Blundell, no one knows how the change happened and no one could find any reason for it.
"We just found out about it four hours ago and I don't know how, why or what justified it," Blundell said at the workshop. "So they've been paying $912 a quarter plus the $15 surcharge for [each of the] four meters."
Blundell felt that since the original agreement was for $45, he would rather keep that as the original rate and add the new 15 percent increase to that, which would come to $52.50, even though the new senior rate is $59.
After doing the math, Blundell said the village could afford $53 per unit, across the board, for all seniors in the village, whether in Red Hook Commons or elsewhere.
The board agreed to keep the senior rate at $53 until phase 2 of the water project is finished, sometime in 2016.
Facebook Comments