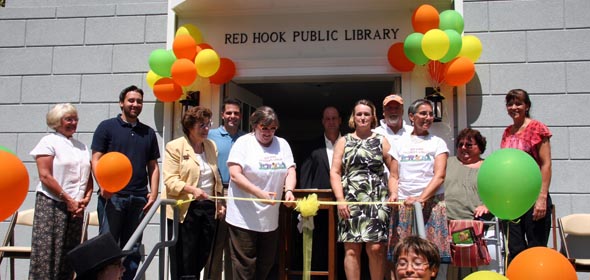 "Red Hook in the Hudson Valley," a new Internet calendar to alert tourists and residents to all the latest in "food, festivals and fun" in Red Hook is now online at www.calendarwiz.com/redhookeconomicdev.
Sponsored by the Red Hook Economic Development Committee, the calendar is open to all businesses, civic and non-profit organizations, educational institutions, and community and church groups within the Red Hook area.
"This is a giant 'plus' for business in Red Hook," says Chris Klose, the committee chair in a news release. "The calendar makes it easy as pie for people to plan their next visit to our beautiful town, whether for lunch in Tivoli, shopping in Red Hook, wonderful events like Hardscrabble Day, or simply quiet country weekends."
Those wanting to post listings on the calendar should contact the EDC at calendarinforh@gmail.com to receive a username, password and schedule a brief training.
Facebook Comments