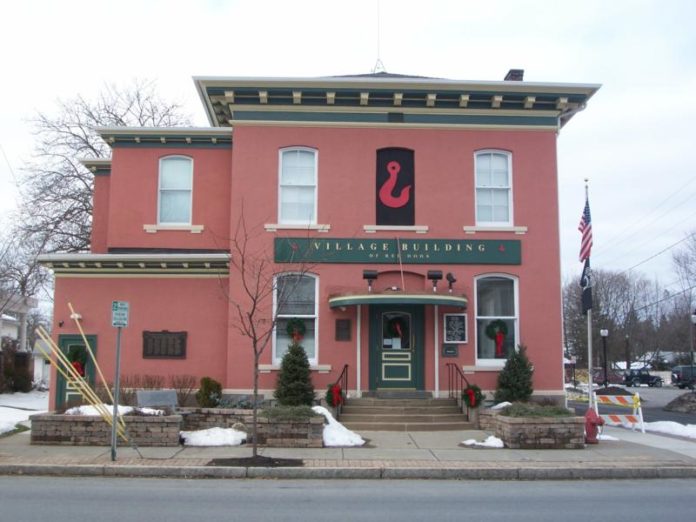 Packed with vendors, great local food, kid-friendly fun, election-year political street theater, a special parade and live music, Hardscrabble Day will mark its 37th year on Sat., Sept. 20. Since 1977, the Town and Village of Red Hook have held this unique celebration as a reminder of its "hardscrabble" roots.
"Apple Blossom Day starts the summer and Hardscrabble Day ends it," Village Mayor Ed Blundell told the Observer. "…We're trying to promote public space to create 'complete streets' where you can put entertainment and other things out there, so it's not just a sidewalk and a street."
Though the full Hardscrabble Day schedule isn't completely set, the musical headliner will be Gregg Rolie, founder and keyboard player with Santana and Journey. According to Blundell, Rollie will be accompanied by a six-piece band performing many Santana favorites. Local bands will also perform in the village parking lot from 11am to 4pm.
Other fun activities during the festivities, which run from 10am to 10pm, will include the Kidscrabble area next to Key Bank, complete with free bounce house and kids clothing swap. Delicious food will be prepared by the Flat Iron Restaurant, Rusty's and more local sources, and nonprofit and for-profit vendors will be lining the village streets with something for everyone. At Red Hook High School, the Red Hook Raiders will host Highland in their homecoming game at 1:30pm.
The traditional Hardscrabble Day parade will begin at Linden Avenue Middle School at 4:30pm. Those interested in being part of the parade can sign up by contacting town or village hall.
Facebook Comments