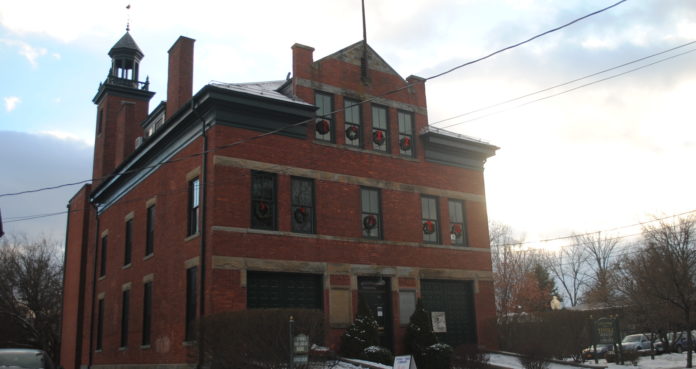 The slow but constant battle against nature has caught up with the historic home at 84 North Road in Tivoli, and the property's owner has applied to the village planning board for a permit to demolish it.
The house has apparently been vacant since the early 2000s, and planning board members who have toured the site say the roof is damaged from a fallen tree, the floors are buckled from water damage caused by frozen pipes, and the backyard pool is in disrepair, creating a "dangerous condition." The owner, Harris Family Association Ltd., represented by Rick Hill of Fine Line Restoration of Cresco, Pa., has decided enough is enough and would like to tear the house down and start over.
Hill told the board at its Aug. 25 meeting that the owner wants to have the lot declared vacant land, with the driveway and a garage on the property left intact. The swimming pool will be filled in.
Zoning Enforcement Officer Steve Cole, who toured the property with planning board chair Mike Billeci, recommends the building be torn down, according to Billeci.
At the meeting, the board discussed their concerns about tearing down a historic home in the village. Though the house was built in the early 1900s, it had previously been renovated to a different style and is not a "significant building," Billeci said. Any new construction on the property will have to abide by the village pattern book and be approved by the board.
Before the applicant's certificate of demolition can be granted by the planning board, a public hearing will be held Mon., Sept. 22 at 7pm.
Facebook Comments