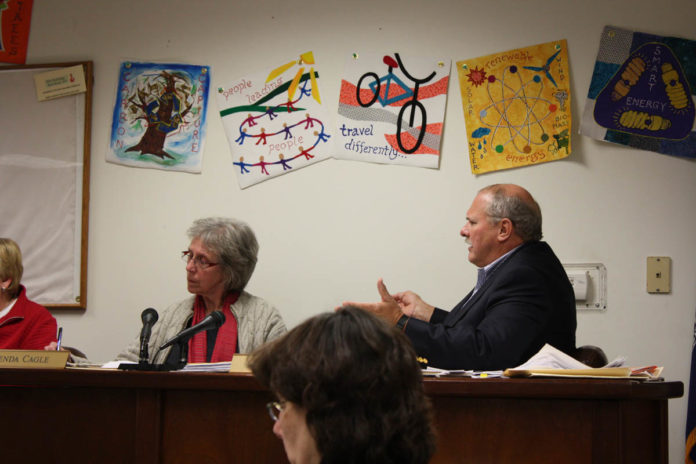 The Red Hook Town Board is considering eliminating two spaces on the Zoning Board of Appeals, shrinking the seven member committee to five members.
The Red Hook ZBA has included seven members since its inception in the 70s, however, in the early 90s New York State changed municipal government guidelines to recommend five member zoning boards. Red Hook did not implement this recommendation due to a general satisfaction with the seven member board functionality.
The current resolution stems from problems regarding low attendance among some ZBA members and from the ZBA Chairman's opinion that a five member board would be more manageable.
Councilman Jim Ross – whose brother Tim Ross serves on the ZBA – expressed strong disagreement with the idea.
"The ZBA is the only non-elected entity that has the power to effectively decide issues of zoning. With that sort of responsibility, it is important to have a diversity of perspectives and opinions," argued Ross, "If it were an elected body it might be ok to have a five member Board, but the ZBA is appointed."
Ross appeared satisfied with the Boards ability to consider issues and come to reasonable conclusions, noting that the Board has operated this way for around 40 years. He added, after an inquiry by Sue Crane, that there are other ways to deal with lackluster attendance. As an example, he offered the fact that the ZBA is required to record attendance and that the Town Board has the right to ask a member to step down if they prove to be consistent no-shows.
The issue was tabled until the next meeting due to the absence of Councilman Harry Colgan.
Facebook Comments