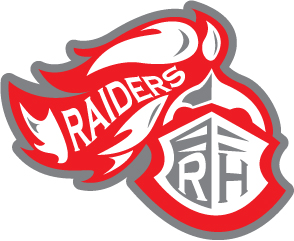 A big win and a Section 9 championship for Sienna O'Han and the Lady Raiders means a trip to Mount St. Mary's and the state tournament quarterfinals.
The Lady Raiders drained the first shot of the game, a seventeen-footer that glanced off the backboard from junior Emily Avis, and covered the Cornwall Lady Dragons with heads up, player-on-player defense. Cornwall missed on several open lay-in opportunities in the first quarter and Becky Fildes hit a three pointer to end the quarter with Red Hook in the lead.
A Raiders three to open the second gave way to a pair of field goals from Cornwall's Megan Staudle, who would finish the game leading her team with 11 points and one drained free throw on six attempts. Staudle's second field goal put Cornwall up briefly at 10-9 but a pair of free throws from sophomore Julianne Wilkinson and a Fildes jumper from the top of the key helped Red Hook to a 16-14 lead going into the half.
Cornwall traded baskets with Red Hook in the first half of the third quarter, but Red Hook seized a 5 point lead with 1:41 left on the clock courtesy of a pair of free throws from Wilkinson. Cornwall would tie it twice in the fourth quarter, but had no answer for senior Sienna O'Han, who sank two free throws from the line and finished with a crisp baseline layup to put the Lady Raiders up by four and secure a 35-31 Red Hook victory.
O'Han finished the game leading Red Hook with 15 points, and Julianne Wilkinson contributed 11 to the win.
The Lady Raiders will play Friday at 5:30 at Mt. St. Mary's in the state tournament quarterfinals.
Facebook Comments