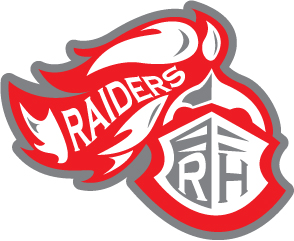 Red Hook's Wrestling Head Coach Nick Fredericks has big plans for the Red Raiders. Red Hook's grapplers posted a respectable season, nabbing the Section 2 Division title with a total of 185.5 points, 20 points ahead of rival Rondout Valley. They also sent three athletes to the state tournament, where all of Red Hook's wrestlers were beaten in semi-finals and only one claimed a match in the wrestleback brackets. They also carried a 10-2 dual meet record, losing only to Rondout and Onteora by a combined total of 4 points.
Not bad.
But the future is even brighter in the Hook, and Fredericks is confident that Red Hook will make the jump from beta to leader of the pack.
"I believe we will be the team to beat next year," Fredericks says. Despite the graduation of senior starters Cameron Tondini, Max Chase, and Ricky Treu – who threw down in the NYSPHSAA tournament wrestling at 145 pounds – Red Hook will likely field 10 experienced senior wrestlers in the 2012-2013 season. Two of Red Hook's state tournament contenders this season were juniors.
Armed with experience, Fredericks says he plans on sending at least five wrestlers to the state tournament, and adds that Aaron Barkstrom, wrestling at 126 pounds, Luis Garcia, at 138, and Matt Rauch, who wrestled in the state tournament this year as a junior at 170 pounds, are primed for breakout seasons. "Others may surprise us as well," he notes.
Success won't come easy, though. Fredericks says that the Raiders will have to "continue the hard work during both the offseason and regular season" to ensure a dominant year. But if the Raiders commit, they could potentially be a world-beating team with a contender in every weight class.
Facebook Comments