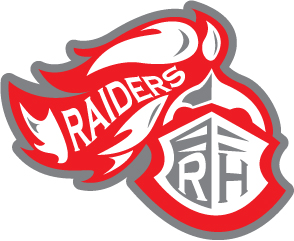 Boys Lacrosse: Red Hook boys lacrosse is cruising. Red is on top of Section 9 Division C with a 6-0 record against division opponents, and just last Friday nabbed a 6-5 victory while visiting non-division rival Roosevelt. The only losses have come from high-caliber, non-league opponents, including Kingston and Arlington. The Raiders are 7-4 overall on the season.
Girls Lacrosse: Red Hook girls lacrosse looks good too, pulling together a 5-3 record and leading the section. The Lady Raiders faced league opponent New Paltz and non-league opponent Pine Bush last week, and won both games by double digits.
Baseball: The Raiders boys varsity baseball squad is also on a roll. Red Hook Coach Ron Coon's team is 11-4 overall and 8-3 in league competition, and grabbed the Phil Amelio Jr. Tournament title with a 5-3 win over Pine Plains in the championship game on April 28. Junior Nate Tomlinson is playing out-of-his-mind baseball, throwing a complete game against Rhinebeck in the opening leg of the Amelio tournament and then generating the brunt of the offense in Red Hook's victory over Pine Plains.
Softball: Red Hook softball is dominating league opponents, carrying a 8-2 record in MHAL and a 10-3 record overall. Red Hook's most recent victory was a 6-0 shutout against MHAL opponent Saugerties May 3, in which Red Hook ace Elizabeth Brisley fanned 13 batters and pitched three hitless innings.
Tennis: Boys tennis has an admirable record at 6-4, despite the fact that the team is almost entirely staffed by underclassmen. They were, however, defeated by 8-0 FDR Hyde Park on a trip to Bard last Friday, and failed to win a single set against the Presidents.
Track & Field: After lackluster showings at the Gander Invitational and its second-to-last dual meet, Red's track team still has a ways to go. The boys track team lost to Rhinebeck, 97-44, on May 2 while the girls won their end of the meet, 126-9.
Facebook Comments