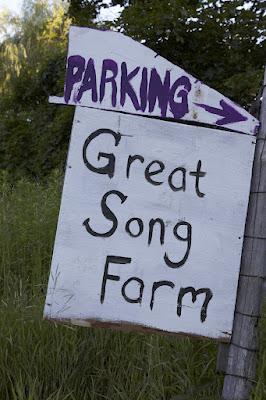 Join the fun and get your hands in the dirt! Break out the work gloves for some callous-forming, bicep-pumping, field preparation at Great Song Farm. Come spend time helping us prepare our fields for planting, hang out with your neighbors, and stay for lunch! If your body doesn't like the sound of manual labor, spectators, cheerleaders, and moral supporters are most welcome.
Work party 9am-Noon with pot luck picnic lunch to follow. Please bring water, gloves, a plate and utensils, and a dish to share. Rain or shine.
For more information e-mail greatsongfarm@riseup.net, call 845-758-1572 or visit www.greatsongfarm.com.
Facebook Comments