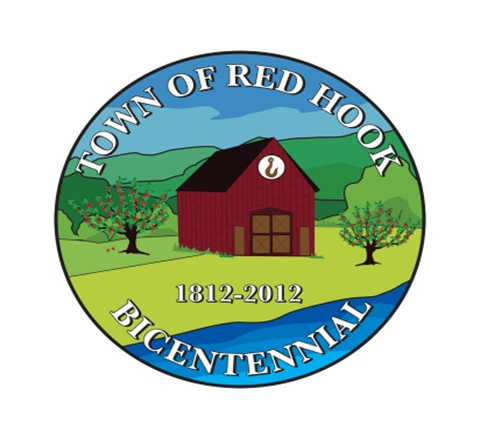 One of the highlights of this year's Bicentennial Celebration is bound to be the specially commissioned concert performance by John Cimino and his stellar troupe of solo artists from Creative Leaps International. Their concert is slated for June 2nd at Bard's gorgeous Fisher Center for the Performing Arts. Many of you will recall the roof-raising performance Cimino and two of his colleagues, soprano Christine Clemmons McCune and pianist Jon Klibonoff, gave last spring in this same venue for our BIG READ celebration "Freedom and Imagination in the Jazz Age" – a spectacular night to be sure. Well this time Cimino is really pulling out all the stops by calling together all six of his award-winning colleagues to participate in Red Hook's Bicentennial Concert. Here's what he has to say about his colleagues and his unique design for the June 2nd event.
"Well, we are certainly thrilled to be rejoining our friends in Red Hook and especially for this celebration of their history, culture, their character as a community, and love of the land and river which has sustained them for fully two centuries. This is a privileged occasion for us and one we take to heart with enormous enthusiasm. Actually, this is precisely the type of concert project we love most where the music endeavors to reach beyond the music itself into the realm of a group's closely held ideas, values and vision. It is, in fact, this kind of work which for more than two decades has taken Creative Leaps International across the USA and around the world to partner with leading universities, professional institutes, corporate and government leadership centers, the Aspen Institute, the United Nations, the White House and dozens of museums and arts centers. We love the challenge and particular kind of imagination and synthesis it calls for. We've dubbed these special events "Concerts of Ideas", celebrations "yes", but also explorations inviting people to think and feel deeply and in new ways. So, what we've come up with for the June 2nd celebration might well be called a "Concert of Ideas", but an especially heart-warming, fun-filled and uplifting one we trust will be worthy of Red Hook's Bicentennial Celebration.
By way of a sneak preview, what can I say? We want to tell a story, Red Hook's own story at the level of its spirit, its history, its vision and enduring values. Our tools are, of course, our music but also dozens of historic visual images and an array of literary, historical and poetic narratives. The concert title is also significant, "The Land, the River, the People" and so we've structured the program to evoke these themes at a couple of different levels. Part One we call "The Spirit of the Place" and dip to the worlds of Washington Irving, Thomas Cole, our Native American predecessors and some of our earliest American composers and musical super stars, including Stephen Foster, Louis Moreau Gottschalk and Reginald De Koven. Part Two is called "The History That Shaped Us: Evolving Values" and includes music and narratives evocative of the American Revolution, the era of slavery and Civil War, the waves immigration into America from Europe and elsewhere, the Roosevelts and the many faces of American patriotism. Part Three, "A Vision and Values for the Future", points to what is yet to come even as it casts a glance Janus-like back into our history to take a measure of who we are and the principles we choose to live by.
So, there you have it. Perhaps, more of a map than a sneak preview. But this is what is guiding our musical selections and many of our creative inspirations. Best of all, however, I am proud to say you will be treated to the extraordinary talents of my great and very dear colleagues: tenor, Paul Spencer Adkins, sopranos, Dianne Legro and Christine Clemmons McCune, flutist, Donna Wissinger, percussionist, Richard Albagli and pianist, Jon Klibonoff – every one of them a stellar performer with superb credentials. They will bring this concert to life and work the magic of this day into your hearts. And, of course, we've got a few surprises up our sleeves that I can't tell you about today lest I spoil what I trust will be an extra measure of fun and inspiration for you to savor.
Here's to a great day for Red Hook and all of us at Bard's fabulous Fisher Center for the Performing Arts! See you soon.
John Cimino
ADMISSION: $15 ($12 for seniors and children 12 and under)
Richard B. Fisher Center, Sosnoff Theater, Bard College, Annandale
For Tickets: call Fisher Center Box Office 845-758-7900, www.fishercenter.bard.edu or call Sandy at 845-757-3031
If you would like to learn more about our work as Creative Leaps International and The Learning Arts, visit our web sites: www.creativeleaps.org and www.learningarts.org
For information about the Bicentennial Celebration events go to: www.redhook200.org
Facebook Comments