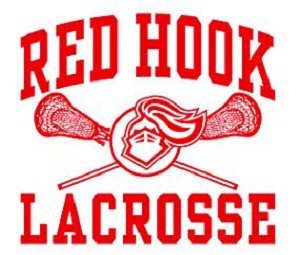 Red Hook varsity lacrosse torched Millbrook in the semi-final game of the Section 9 Division C tournament Tuesday, May 22, winning 14-2 and advancing to the championship game.
Millbrook was in way over their heads from the get-go. Their two goals came on squibbed shots off wet turf. Red Hook's defense made it almost impossible for Millbrook to clear the ball, and on the very-off chance they did successfully, they couldn't hold it down on offense, dropping floater passes and failing to successfully puncture the crease at almost any juncture. Millbrook tallied six viable shots on goal for the entire game, and scored in the second and third quarters.
The game wasn't all defense for Red Hook, though. Senior attack player Chandler Coons scored four goals on five attempts and Onam Guerra opened the second half with two consecutive goals in a three-goal outing overall. Red led 9-1 at the end of the second quarter and cooled off on offense in the second quarter.
It was an easy win for Rich Saulino's Raiders, who head to the Division C championship game for the fifth straight year, having won the past four title games. Don't expect a blowout, however, but do expect a win. The opponent, Red Hook-esque upstart Rondout Valley, has a daunting 11-3 record and is looking to dash the Red Hook championship monopoly. To have a chance, Rondout will have to find a way to contend with the Red Hook offensive machine, which they know of first-hand. Red Hook handed Rondout their only division loss this season in an 11-2 rout.
Red Hook will face Rondout Valley this Friday at Dietz Stadium at 6pm.
Facebook Comments