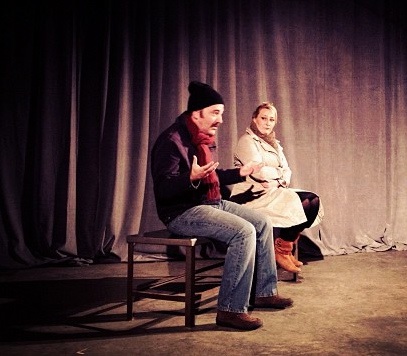 Tangent Theatre in Tivoli has added another weekend of performances of "The Good Father" with two more remaining, tonight Friday, June 1 and tomorrow, Saturday, June 2 both at 8pm. There are only these two shows left to catch this special play and its passionate performances.
"A powerful stage performance that shouldn't be missed."
Please click here to read Edward Meisel's review in the Poughkeepsie Journal
"Catch stunning The Good Father."
And here to read Anne Pyburn Craig's write-up in the Examiner
To purchase tickets online via credit card, please click this logo:
You may also make a reservation in advance and pay cash at the door.  Please email info@tangent-arts.org or call (845) 230-7020.
For more info on the show, click here.
Facebook Comments