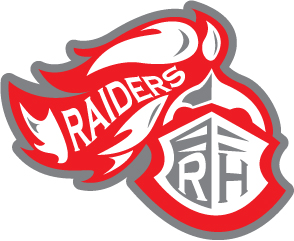 It's been a big spring for almost every team in the Hook.
Here's the final recap of the Red Hook regular season:
Boys Lacrosse: The Raiders capped their regular season on a five-game win streak after beating Monroe-Woodbury by a score of 13-7 on May 16. Raiders finished undefeated in Division C and ended the season with a 14-4 record, with losses coming from Arlington, Pleasantville, Kingston, and Minisink – all non-league opponents.
Girls Lacrosse: The varsity squad finished 10-5 on the season after beating a newly weak Saugerties squad by a score of 14-5 on May 17. Caitlin Swanson netted three goals and Insun Hendricks led the team with two assists.
Baseball: After whomping Spackenkill 13-4 on May 14, Red Hook dropped a heartbreaker to FDR three days later, 5-3. No big deal, though – Red Hook finished the season with a 14-5 record overall and a 12-3 record in MHAL.
Softball: Raiders finished with a 14-4 overall record and an 11-3 record in MHAL. Red Hook beat FDR 7-4 on May 17 in the final regular season game of the year.
Tennis: The varsity squad pulled together a respectable season, turning in a regular season record of 7-5. Tennis ended the regular season with a loss to rival Rhinebeck in a 5-0 competition.
Track: It hasn't been a banner season for Red Hook's varsity track and field team. Red Hook's girls track and field lost to Saugerties on May 9 by a score of 85-55. Grace Weisbecker claimed first in the 100m, the 100HH, and the Pole Vault. The boys fared better, narrowly beating the Sawyers 74-62. Red Hook's Declan Dwyer-McNulty claimed first in the 1600 and 3200, Mike O'Keefe won the 110 Hurdles and the 400 Hurdles, and Ryan Hicks won the Long Jump and Triple Jump.
Facebook Comments