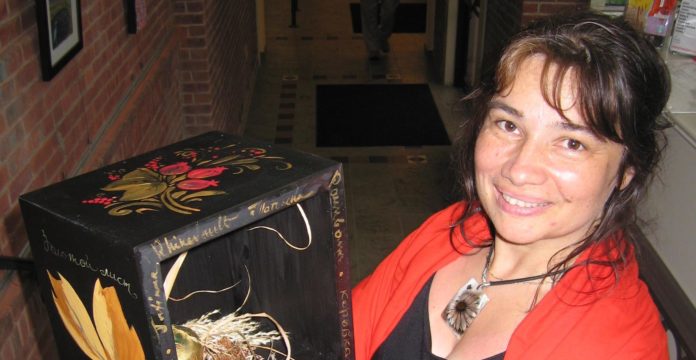 Art lovers will be delighted on Labor Day weekend when the 5th annual Art Studio Views tour gets underway.
Thirty local artists — from Rhinebeck, Red Hook, Tivoli, Staatsburg and Hyde Park– are opening their studios for this free, two-day event.
Visitors can look forward to seeing what's new at their favorite studio, be it photography, painting, printmaking, or ceramics. In addition, nearly half the studios are new to the tour this year, offering visitors a chance to enjoy sculpture, jewelry, glass, and woodcraft.
"Spending two glorious days getting an insider's view of the various art processes and the spaces where these works of art are created is a memorable and unique experience," says Joanna Hess, director of ASV12. "It takes the mystic and mystery away from the artists living and working in isolation."
Downloadable maps for taking the art tour can be found on the event's website: www.artstudioviews.com. Also on the website: the list of participating artists with samples of their media.
"I've had the opportunity to photograph each artist in their studio, and walked away with new knowledge and insight about that person's philosophy on all subjects," added ASV photographer Alice Seeger, who created a YouTube video for the tour.
The Rhinebeck Bank, a five-year sponsor, is again the presenting sponsor of this year's tour. And Cross River Anesthesiologist Services is this year's platinum sponsor of the artists.
"With their continued support," Hess said, "these sponsors, along with Ameriprise Financial Advisors and additional individually owned businesses, have helped increase the visibility of these talented individuals who bring an artistic pulse and commerce to our area. We encourage visitors to support our sponsors, as they have supported us."
Art Studio Views, founded in 2008 by several dedicated artists, is part of a region-wide, multi-seasonal celebration of the arts and the creative process. This year's tour is organized by town to make it easier for visitors to see more studios in each area.
"So, grab your GPS and take a ride," Hess said. "Keep on the look-out for the bright yellow signs, which will guide you to the studios of your choice."
Brochures and other information about the tour, which runs from 11am to 5pm each day, will be available at: Albert Shahinian Fine Art in Rhinebeck; Red Hook Community Arts Network in Red Hook, and Surviving Sisters in Hyde Park.
Facebook Comments