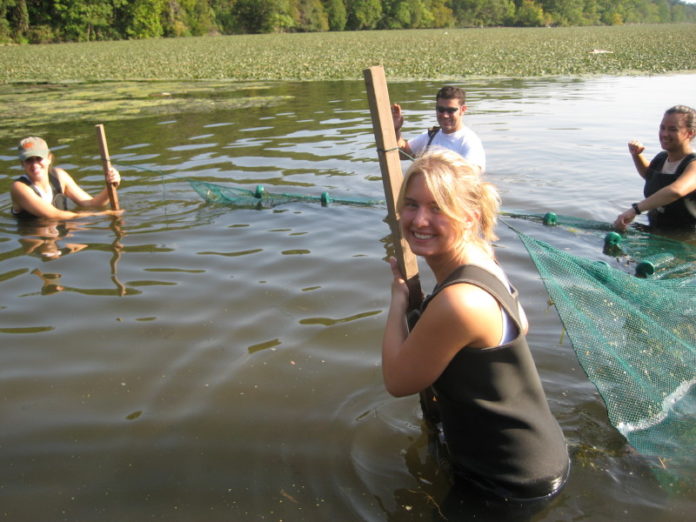 From birds of prey to life under the waters of the Hudson, there'll be something for everyone at the "Science on the River" open house at Norrie Point Environmental Center in Staatsburg on Sat., Sept. 15.
The state Department of Environmental Conservation's Hudson River Research Reserve is hosting the free interactive event to celebrate National Estuaries Day and its 30th anniversary.
Scientists from the Research Reserve and other regional research organizations will be on hand to answer questions about their work and to demonstrate techniques for studying the Hudson. Each presentation will feature a chance to get involved, with demonstrations and activities for young and old alike, the DEC said in a news release.
The activities include a birds of prey program and a fishing expedition around Norrie Point to see what lives there. In addition, you can help take a sediment core from the cove and discover what it can teach you. Or you can canoe a tidal marsh of the Hudson (weather and space permitting). See how the types of organisms living in a stream indicate its health. Learn what "SAV" means and why it's important to the river. There will also be planned games and activities especially for the youngest visitors.
The open house runs from 2pm until 5pm. The Norrie Point Environmental Center is located in the Margaret Lewis Norrie State Park. Most exhibit areas are wheelchair-accessible. For directions, go to www.dec.ny.gov/lands/37889.html. For more information, call (845) 889-4745 x109, or email hrnerr@gw.dec.state.ny.us.
Facebook Comments