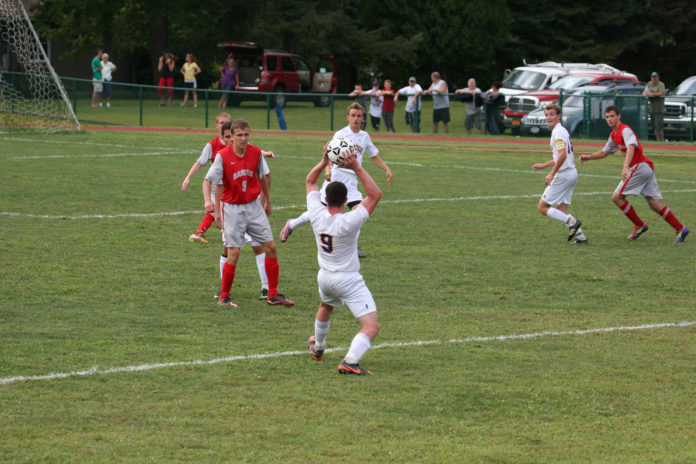 In a dominant performance, Rhinebeck's Hawks, the boys soccer team, repeated as Andy Bennett champions by shutting out Red Hook's Raiders 3-0 on Sept. 8.
"We've been fortunate for the last probably 4 or 5 years to beat Red Hook in the finals [of the tournament]," said Hawks Coach Justin Wiesenthal. "Today was especially kind of rewarding for us. The boys have been working real hard during our preseason… and it's nice to go out and play against a really quality team like that and then come away with a victory."
According to the Rhinebeck district web site, Andy Bennett was a soccer, basketball, and baseball player at Rhinebeck before he tragically passed away as the result of a car accident during his senior year in the late 80's. Andy is remembered as an individual who was energetic and passionate about sports as well as life.
The Andy Bennett Sports Tournament began as a way to remember Andy each year and is held on the first weekend of each school year.
Facebook Comments