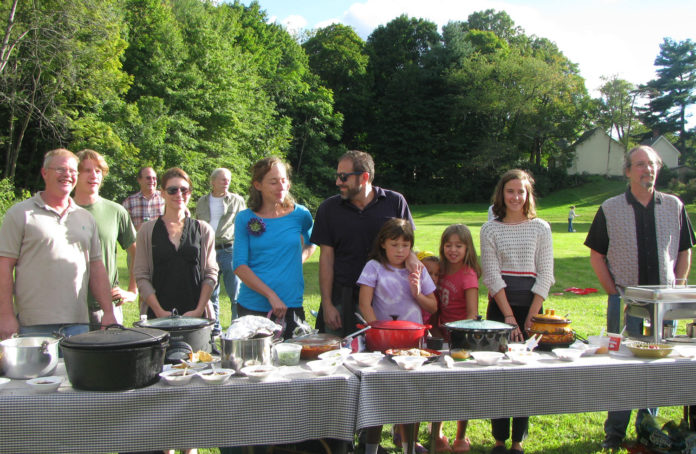 Smoked beef took the prize, while chocolate chipotle came in second when all the taste-testing was done in the Rhinecliff Volunteer Fire Co & Rescue Squad's famous chili cook-off.
The event was the highlight of the fire company's fourth annual Field Day, held on Sept. 15 at Firemen's Field with perfect weather and a hearty crowd.
There were eight entries in the chili contest this year, which ranged from vegetarian to chicken to plain beef. Contestants were Katrina, Dani and Ali Gay, Jennifer Turck, Jason Butler, Paul Butler, Joe Baer, Alison Vaccarino, Brandi Lee, Oona and Ross Shain.
Judging were Rhinebeck Town Supervisor Tom Traudt, restaurateur Tom Turck and Sandra Bartlett, assistant director of the Morton Memorial Library and Community House.
The $100 first-place prize went to Paul Butler, a native of Rhinecliff, for his Smoked Beef Chili. Second place went to last year's champions, the Shains, for their Chocolate Chipotle Chili with arepas.
Asked how he felt about winning, Butler said, "This was totally unexpected. This is only the second chili I've made in my life. I just came out here to have fun and it happened. I won!"
The Rhinecliff Fire Company's upcoming events include a Fire Prevention Open House on Sat., Oct. 6 from 9am till noon and the annual Rhinecliff Halloween Party on Fri., Oct. 26 from 6-8pm at the firehouse. For more information, call Cynthia Baer: 845-876-5738.
Facebook Comments