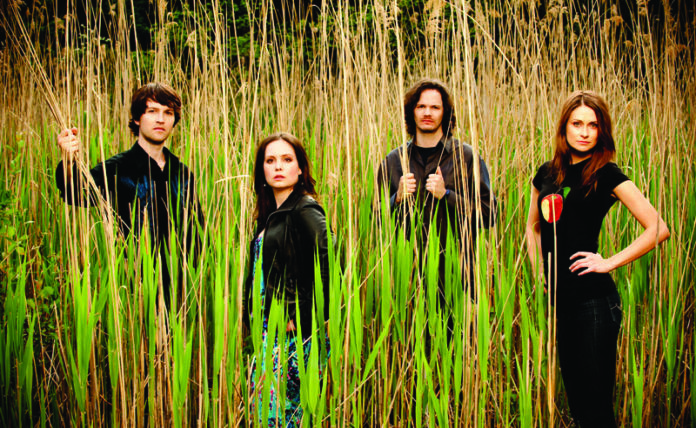 Music lovers will have a chance to enjoy an evening of classic works while supporting a great cause Sept. 29.
Flutist Eugenia Zukerman and pianist Inon Barnatan will be joined by other internationally acclaimed musical artists, including the Voxare String Quartet, to perform at "Artists for Autism," an evening filled with works by Frédéric Chopin, Franz Schubert, Felix Mendelssohn, Richard Wagner, Antonin Dvorak and others. It is all a benefit designed to shed light on the work done by Center for Spectrum Services, one of the premier day schools for children with autism spectrum disorders in New York State. The benefit will be held at the Bardavon in Poughkeepsie at 7pm.
"This is the second annual 'Artists for Autism,'" said Laurie A. Rich, director of Spectrum Services Foundation. "The first one was held at the Richard B. Fisher Center for the Performing Arts at Bard College. It was a lovely concert. Unfortunately, Bard didn't have space for us in the time frame that we wanted this year. We realized that, for our folks that came out, they wanted an event in early fall. We approached the Bardavon and they were happy to accommodate our needs. We're thrilled to be there."
Rich added that the venue was ideal: "It's a wonderful, interesting venue without a bad seat in the house. No matter what price ticket you get, you'll be able to hear and see well."
The artists who are donating their performances are critical to the success of the evening. "One of our most devoted friends is Eugenia Zukerman, " said Rich. "She's the reason we've been able to do this. She has had a very long and stellar career, with deep connections in the classical music world. She has volunteered to curate the concert, bringing all new talent to us this year. Inon is an Israeli who lives in the tri-state area — he's internationally acclaimed, a rising light who is delighted to come and play. Voxare is a young group based in New York City. Kerry Henderson, from Phoenicia International Festival of the Voice, and I met at the Ulster Regional Chamber of Commerce breakfast. I said, 'I've got to talk to you; I've got this big event!'" Pianist Babette Hierholzer will be accompanying Henderson in the concert."
The evening will be similar to last year's concert in that it will be all chamber music with "lots of playing together and solos," Rich added. "Last year, as we expect for this year, it was an uplifting and fun concert."
The cause is at the heart of the event, she said. "It's the cause that matters most –1 in 88 children are being born with autism spectrum disorders, so it's more crucial than ever that there are enough places (like Center for Spectrum Services). Ours is one of the largest for school-age children with autism."
At Center for Spectrum Services, more than 50 percent of the student body can't speak, said Rich. "They can't make their thoughts, needs or wishes known," she explained. "We have a long record of making progress with these children; some of them, once you unlock that key, can progress very rapidly. For those children who can't, new technologies work. We work with things that are clinically proven to work. Thanks to grants from Prestige Toyota in Kingston, we were able to purchase iPads for each classroom. It's unbelievably moving to watch what happens when you have the right tools to help children."
The center has helped more than 3,500 people since its inception, Rich noted. "All children who are referred to us come from public school districts where they can't meet the needs. Kids come from Red Hook, Rhinebeck, Millbrook, Pine Plains, Beacon (and other towns and cities across the Hudson Valley)," she said.
"Artists for Autism" reflects the wide reach of Center for Spectrum Services, with county executives from both Dutchess and Ulster counties in united support of the event, and both counties' Regional Chambers of Commerce underwriting it. Restaurants on both sides of the Hudson River are also supporting "Artists for Autism" with early dinner seatings, and a guarantee that patrons will get to the concert on time and that Spectrum Services will receive a percentage of the dining revenues.
In Dutchess, the restaurant partners include Brasserie 292, Bull and Buddha, Crave, and Market Street Bar & Grill in Poughkeepsie, plus Coppola's Italian Ristorante in Hyde Park. In Ulster, the restaurant partners include Coppola's La Fantasia Ristorante, and Sal's Place in Highland, as well as P&G in New Paltz.
"We'd like to thank CD PHP and TD Bank for their support. It's been very gratifying," said Rich.
Tickets for the event are $30, $50 and $100. The $100 seats include entry to a meet-the-artists cocktail party after the concert. Tickets can be purchased online at www.ticketmaster.com or by calling 800-745-3000.
Facebook Comments