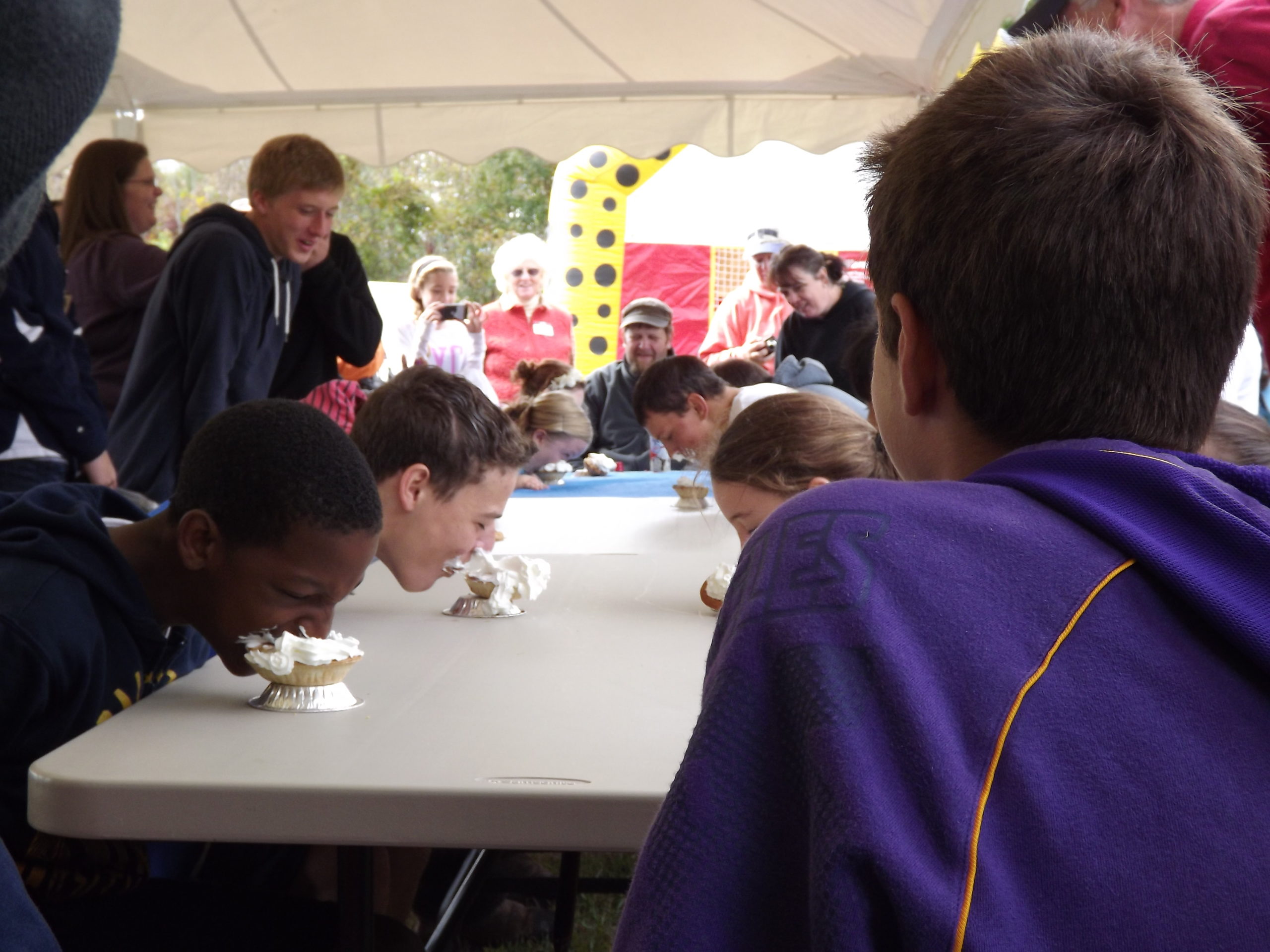 Milan Community Day, which was celebrated Sept. 29 at the Milan Recreation Park off South Road, continues a town tradition that spans generations.
"I really think it was a nice turnout," said Town Supervisor Bill Gallagher. "We had some really nice events. I want to thank the committee – Ken Wheeler, who was on the committee, and Jackie Reynolds, who was also on the committee and was also BB the Clown, and Anne and Rocco Mancini, who helped make this all that it is. The food people were fantastic, and the kids really had a great time."
The Community Day activities included a pie-eating contest for Milan youth, a car show with automobiles supplied by members of the Milan community, face-painting, and a state police bloodhound demonstration.
Milan also honored Tom Odak with the Resident of the Year award for his decades of service to the community, spanning from the '40s until the present.
The event itself, Gallagher said, has "probably been going for a good 20 years now. We're trying to generate more interest in it and make sure more kids come. We had a significant phone drive where we called all the residents in town, we notified all the grammar schools in Cold Springs, Stanfordville, and Red Hook, and they sent out e-mails. We're really pushing the community idea here, something that brings the community together."
He added, "Milan is separated into three school districts and five postal zones, so it's really tough to bring people together in one place."
For one family, however, the tradition is almost etched in stone.
Eileen Mancini is the daughter of Rocco Mancini, the face-painted Candyman who has handed out candy to Milan children for the better part of 50 years at almost every Milan Community Day. She says that very little has changed in the past 40 years, since she first began coming to Milan Community Day. Not that she would really want it to, anyway.
"Hot dogs, hamburgers, cool weather and Candyman," said Mancini. "That's all you really need for Milan Day."
Facebook Comments