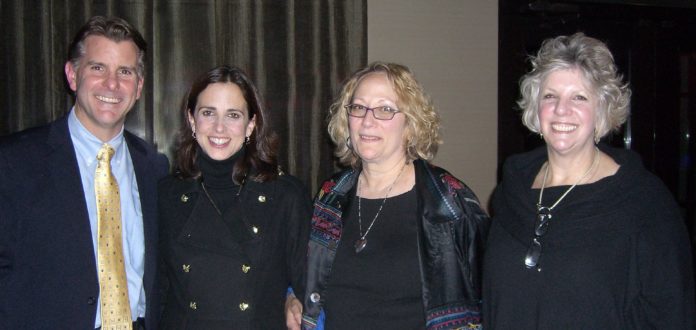 When Terry Gipson stood on a chair to announce that he had been declared the winner by Gannett publishing in his race to unseat state Senator Stephen Saland, he received a warm ovation from the crowd at the Election Night party at Shadows on the Hudson in Poughkeepsie.
But about 20 seconds into his statement thanking his supporters, the crowd went wild as the big screen showed the networks announcing Obama's re-election. After 18 long months, a district redrawn mid-campaign and thousands of miles on the road, Gipson was willing to wait.
And while the final ballot count is still not in, the Gipson victory comes as a surprise to many who were unsure that anyone could unseat Saland, a Republican who has been in the state Legislature for 32 years, especially after Saland was endorsed by Gov. Andrew Cuomo after he voted to approve same-sex marriage. The endorsement and a letter from the governor to voters' mailboxes came in the final days of the campaign.
In response to those actions, the Gipson campaign had pointed out that Saland opposed many of Cuomo's other key priorities and that Gipson, who is pro-choice and supports same-sex marriage, would be a better match to the governor's agenda.
"It's quid pro Cuomo," said one Democratic committee member not affiliated with the campaign who asked not to be identified for fear of retribution. "Saland finally voted for same-sex marriage after years of helping block it, and it got him the endorsement."
Saland has not yet been mathematically eliminated from the race and has not conceded.
But at last count, vote totals from Dutchess and Putnam county web sites showed Gipson at 49,352 votes, Saland at 47,749 votes and DiCarlo at 16,220 votes. There are still more than 7,500 absentee and affidavit ballots scheduled to be counted beginning on Nov. 26. But absentee ballots typically do not vary significantly from the general election vote, and with absentee ballots split across three candidates, Saland's defeat appears definite.
Facebook Comments