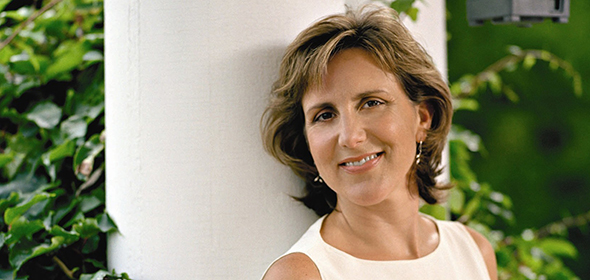 Festive seasonal songs will highlight a special matinee concert by the Bard College Conservatory of Music and the Richard B. Fisher Center for the Performing Arts.
As part of the college's Conservatory Sundays, Dawn Upshaw and friends will present "A Winter Songfest" on Sunday, Dec. 16, at 3pm in the Sosnoff Theater of the Fisher Center at Bard.
Upshaw, an acclaimed soprano and Grammy winner, will be joined by singers from the graduate vocal arts program along with pianist Kayo Iwama, Bard Conservatory Piano Fellows and the brass quintet Monstrare for seasonal songs and ensembles to benefit the scholarship fund of The Bard College Conservatory of Music.
Iwama, who is head of program for the graduate vocal arts program at the Bard Conservatory, arrived at the college in 2006 when the program started. "Dawn Upshaw was the artistic director, brought in by [Bard president] Leon Botstein to start the program, and she brought me in," Iwama said.
Upshaw made her debut at the Metropolitan Opera in 1984 and has since achieved worldwide celebrity as an opera and concert singer. In addition to being artistic director of the graduate vocal arts program, she is also the Charles Franklin Kellogg and Grace E. Ramsey Kellogg Professor of the arts and humanities.
Highlights for the benefit concert include Upshaw performing Vaughan Williams' "This Is the Truth Sent from Above" and Rodgers and Hart's "Sing for Your Supper." The program also includes such holiday classics as Irving Berlin's "White Christmas," Walter Kent's "I'll be Home for Christmas," Hebrew songs, and Argento's "Winter" from "Six Elizabethan Songs." Monstrare, a new brass quintet of advanced musicians at the Conservatory of Music, will perform excerpts from Monteverdi's madrigals in addition to other pieces.
"It's a mix of traditional holiday songs, both secular and traditional carols, plus a song in Hebrew as a nod to Hanukkah," said Iwama. "There will be art songs written by contemporary American composers, and German lieder (art songs). The theme is of winter, with songs appropriate to the season." There will be a variety of presentations as well, she added. "We'll have ensemble numbers – an eclectic mix – and solo works that (Upshaw) has recorded. It's high and low, popular and classical. We're really excited about it. It's a great opportunity for the students to perform along with Dawn, their mentor and teacher," Iwama said.
Facebook Comments