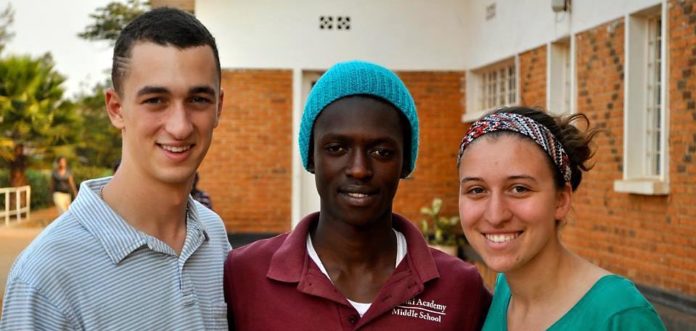 "Having been around and seen a lot, it makes me appreciate how nice it was to grow up in Rhinebeck."
Those are the words of Gabriel Fekete, who at 17 has already traveled extensively, observed a great deal and learned how to make things happen. His parents, Kimba and Christian, who met while working in the African country of Niger, moved the family from France to Rhinebeck when he was just an infant and they have lived here ever since.
"What I appreciate about Rhinebeck is that I've always felt safe here. I love how everyone knows each other," Gabriel said. He attended Rhinebeck schools through 8th grade and is currently in his last year at Millbrook School, where he is in the "nerve-wracking" process of applying for college to pursue a possible career in international relations, foreign service, or public service. Within the last year, he has encountered all three –and it changed his life.
"I took a semester off in my junior year, and I went to a semester school in Washington, D.C., called The School for Ethics and Global Leadership," he said. SEGL was born after the terrorist attacks of Sept. 11, 2001, and is focused, according to its mission statement, on providing "intellectually motivated high school juniors who represent the diversity of the United States with the best possible opportunity to shape themselves into ethical leaders who create positive change in our world."
Gabriel said, "We took all our normal classes there, but we also studied world issues and ethical dilemmas. So, as a result, they led their first international summer program this past summer in Rwanda. One of the issues I studied this past semester at SEGL was the Rwandan genocide."
Carl Wilkens was one of the guest speakers whom Gabriel came to know; Wilkens was the only American who chose to remain in Rwanda after the genocide began in 1994. "It was an incredible experience to be there with him and learn from him," Gabriel said.
Facebook Comments