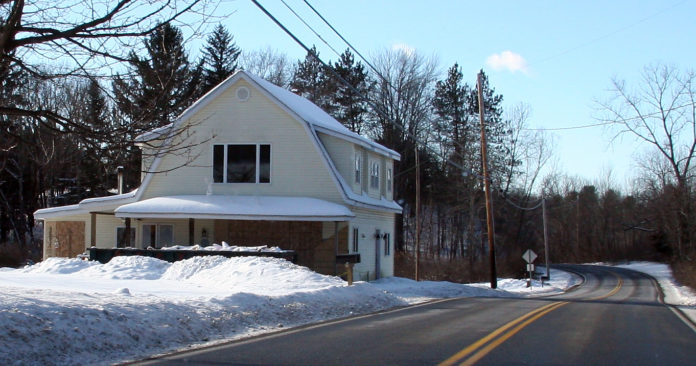 Lynn A. Sarnowski, 47, of Elizaville, was arrested at 11pm on Dec. 22 in Red Hook after she crashed her car through the front door of a house on East Kerley Corners Road, according to police.
The car came to rest in the living room of the house, injuring a man on the second floor of the house and narrowly missing a woman in the house who was watching television, state police said. According to Dutchess County property records, the home, at 180 East Kerley Corners Road, is owned by June Butler.
The Red Hook and Milan Fire Departments responded to the scene and had to extricate Sarnowski from her vehicle. She was charged with misdemeanor DWI by the state police after she was taken by rescue squad to St. Francis Hospital in Poughkeepsie.
Two days later, Red Hook police charged Sarnowski with two counts of reckless endangerment, both misdemeanors, stemming from the same incident.
According to a Red Hook Police report, Sarnowski was traveling eastbound on East Kerley Corners Road when she saw an acquaintance, Gary A. Dodge, 57, of Elizaville, get pulled over by a Red Hook police officer. The police report said Sarnowski attempted to distract the police officer who was interviewing Dodge by traveling at a high rate of speed close to him.
The officer requested an additional police car to stop the reckless driver and continued his field sobriety test with Dodge. But, the police report said, Sarnowski came back again and drove westbound past the two at nearly 100 mph before she lost control of the car and crashed into the house.
Sarnowski was processed and released on tickets to appear in Red Hook Town Court at a later date. Dodge was charged with two counts of felony drunk driving, processed, arraigned and released on his own recognizance, according to police.
Facebook Comments