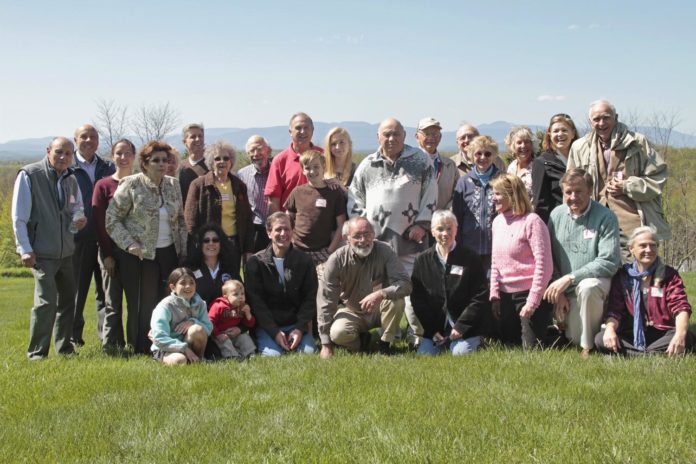 A cherished local landmark in Rhinebeck has a little-known but dedicated group of 70 volunteers who ensure its smooth operation.
The Burger Hill Stewards are the unsung heroes of Drayton Grant Park at Burger Hill. Working from an annual schedule, each volunteer opens and closes the park for a few days a year, providing an invaluable service.
"We rely on these many individuals to help with the park, and we're grateful to each and every one of them," said Lucy Hayden, executive director of Winnakee Land Trust, the nonprofit organization that owns the park.
Burger Hill rises to a 550-foot hilltop that boasts panoramic vistas of the Hudson River Valley, including the Shawangunk Ridge, as well as the Catskill and Taconic Mountains, Stissing Mountain, and the Berkshires.
"A walk to the top is your ticket to the best view in the Hudson Valley," Burger Hill Committee chair Andy Cooley said in a news release from the organization. "I really enjoy my time alone at the park. The solitude in that spectacular setting is very special."
Park stewards sign up for a week or two of the year. Some volunteer as couples or families. During their assigned week, they are responsible to open and close the gate and take note of any issue that might need attention. Long-time committee member Valerie Kilmer organizes the schedule and places reminder phone calls.
According to Kilmer, acting as a park steward is a terrific volunteer opportunity. "Families might enjoy adopting a week," Kilmer said. "It's a great motivation to get out to the park and meet some wonderful visitors from all over."
Winnakee hosts an annual party for the stewards as a way to say "thank you." "It also is a chance for these great people to meet each other," Hayden said. "They know they have at least one thing in common—a great regard for this unique, beautiful park."
For more on how to become a Burger Hill steward, contact Winnakee Land Trust at 845-876-4213 or email info@winnakeelandtrust.com.
Facebook Comments