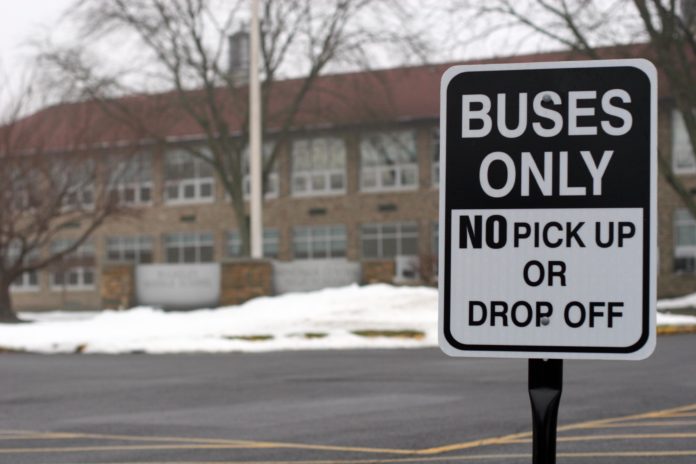 The union involved in the potential school bus driver strike in Rhinebeck is scheduled to vote on a new contract offer today.
But those hoping for a quick resolution between the union, Teamsters Local 445, and the company contracted with the school district, Durham/A&E Transport, should prepare to be disappointed.
Adrian Huff, secretary/treasurer and principal officer of Local 445, told The Observer that the union's negotiation board has advised members to reject Durham's offer of a 50 cents-pay increase the first year and 25 cents for the following two years.
Huff said that bus drivers and monitors are currently paid a sub-standard hourly wage of $9.17 and $7.50, respectively, and that he "believes that there is more money to be had from the employer and that they [Durham/A&E] also needs to address the safety concerns we've brought up in the negotiations for the last seven months."
Earlier in the school year, union members approved a strike by a 98 percent margin.
Asked whether rejection of the contract offer will lead to a job action by drivers, Huff replied, "There are many options that we have — and the last option would be the strike. I'm really not a fan of picket lines, I'm a fan of keeping our people working, and I believe that if we go back to the table again, the company will take us more seriously if we vote 'no' on this offer."
Durham representatives declined to discuss the negotiations, saying that they do not comment on ongoing contract disputes. But they reassured parents that the company still hopes to secure a contract and provide uninterrupted service to students in the Rhinebeck Central School District.
Parents have been assured that the company is developing contingency plans in the event of a strike or other action by the union. The school district has also said updated information will be posted on the district website, or sent through email or the district's emergency notification system.
Facebook Comments