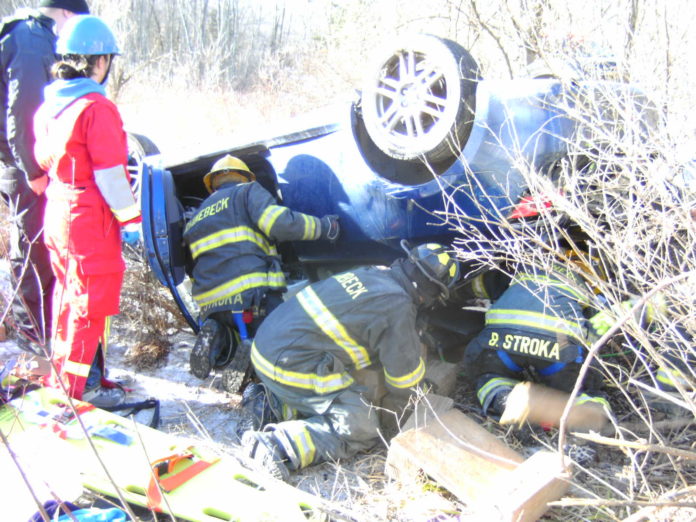 Rhinebeck resident Nicole Arruda, 32, was killed in a car crash on Slate Quarry Road in Rhinebeck on Jan. 26.
According to the state police, Arruda was alone driving westbound at 2:25pm and "failed to negotiate a curve,…crossed over the eastbound lane, and exited the roadway." Her car traveled down an embankment and overturned. State police said she was not wearing a seatbelt and was partially ejected from the vehicle. "There are wetlands alongside the road in places," said Henry Campbell of the Rhinebeck Fire Department. "And that's where the car slipped off and went into a swampy area, which was frozen over." The Rhinebeck Fire Department, dispatched to the scene at 2:32pm, began working to remove Arruda from the vehicle. She was transported to Northern Dutchess Hospital by the Rhinebeck Rescue Squad but did not survive, according to the state police report.
West Clinton Fire Department, and Northern Dutchess Paramedics also responded.
Arruda was a waitress at Abela's Restaurant on the Green at the Red Hook Golf Club. According to her obituary, she had also worked at CVS in Kingston and Stop & Shop in Rhinebeck as a pharmacy tech. Her mother, Marilyn Sullivan, is a Rhinebeck resident, and her father, Ronald T. Arruda, lives in Jefferson, Ohio.
Facebook Comments