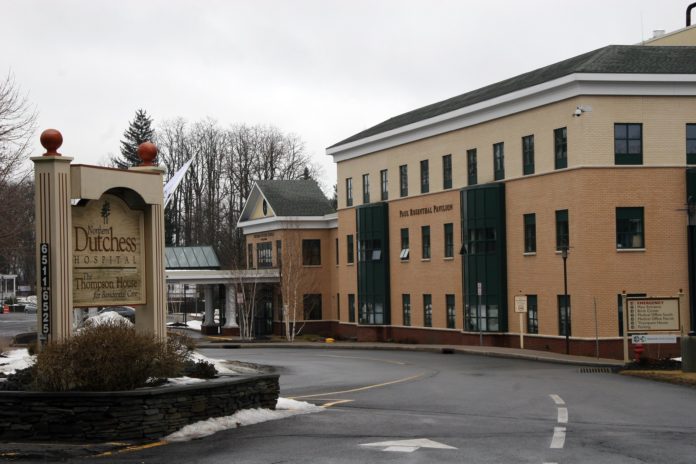 The developer of a three-story addition to Northern Dutchess Hospital in Rhinebeck is seeking to make the expansion tax-exempt for its first seven years.
Developer Jeff Kane of Kirchhoff Medical Properties explained during a public workshop with village officials Feb. 13 that his company will lease part of the hospital campus from HealthQuest, which owns the hospital, while building the 75,000-square-foot, $30 million addition.
Once completed, Kirchhoff plans to lease the second and third floors back to the hospital and lease the first floor to individual medical groups.
After 35 years, Kane said, the addition will be gifted back to the hospital. Kane told Mayor Jim Reardon and village trustees that he was proposing "a tax structure that will enable the project to proceed." The plan centers on a seven-year tax-exempt status with a plan for payment in lieu of taxes, also referred to as a PILOT.
Kirchhoff will have to negotiate with officials from the county, village, town and school district before settling on an exact length for the PILOT plan. Under such a plan, a local government is paid yearly to compensate for some or all of the tax revenue it loses from a parcel being off the tax rolls for a set length of time.
Hospital officials at the workshop said the expansion will bring additional sales tax, should have little-to-no cost effect on the village and will create 100 construction jobs, 60 full- or part-time hospital jobs and the need for eight more physicians.
"I've never been through a PILOT before; this is kind of new territory for me," Reardon said. "So, this is going to be a learning curve for me as well as for everybody else on this board, but it's a conversation that has to be had."
"I support the idea of the expansion," the mayor added. "We need growth in our community, we know that."
In 2006, the hospital underwent a $22 million renovation, including a state-of-the-art emergency room.
The proposed new addition, expected to break ground sometime this year, will have three floors, each 25,000-square feet. The first floor will host medical office space leased to physicians. The second is expected to have 40 single-bed patient rooms and the third will have six "state-of-the-art" operating rooms, NDH President Denise George said.
Utilities and parking will also be upgraded, she said. Referring to some of the current patient rooms that were built in the 1920s, George said, "They're really just no longer what we need to have to provide the kind of care we want to provide to the community."
Dr. John Sabia, medical director at Northern Dutchess, said the expansion will vastly improve the hospital. "It cements Rhinebeck as a location for premier healthcare well into the future," he added.
Facebook Comments