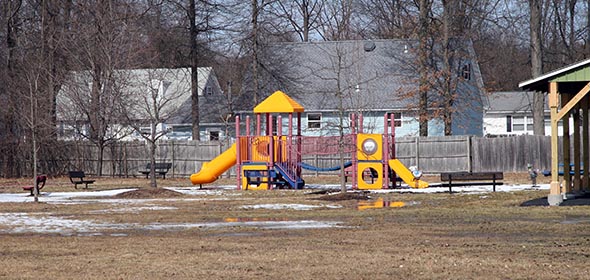 The Village of Tivoli has discovered a new source of revenue by recovering a long-forgotten grant from the state.
A $3,000 grant was awarded to the village back in 2005 to provide handicapped-accessible equipment for Tivoli Memorial Park, but the funds were never claimed.
"Unfortunately, at the time, the village did not move forward with the needed steps to receive the apportioned funds," said Tivoli Mayor Bryan Cranna at the Feb. 20 Board of Trustees meeting.
The grant was awarded when Marc Molinaro, now Chief Executive of Dutchess County, was mayor. The village discovered late last year that the money was still sitting in the state Parks Department account. Since then, Trustee Robin Bruno has been working with the village attorneys to reclaim the money.
Because so much time has elapsed since the money was apportioned, the village is now required to pay a $400 fee for the deed and title paperwork that are needed.
But Cranna said the remaining $2,600 in funding will be a welcome addition to the Memorial Park, which had been undergoing substantial renovation recently. According to the mayor, renovations are nearly complete and will be finished as soon as the weather allows for the repaving of the basketball courts.
The board thanked former State Senator Steve Saland and the office of State Senator Terry Gipson for their assistance in reclaiming the funding.
Facebook Comments