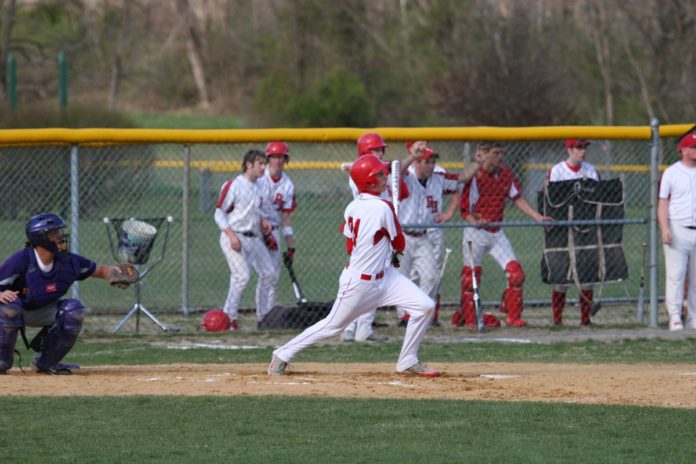 Red Hook's town board and school district have reached an agreement on a yearly fee for sharing recreational facilities, ending months of "behind the scenes efforts" by both sides.
The three-year agreement, retroactive to January 1, lays out basic terms for using the facilities, which include the town recreation park and the high school and middle school gyms and outdoor practice fields.
Each fiscal year, the school district will pay the town $10,000 in two $5,000 installments, one in April, the other in September. The agreement also calls for creation of a six-member committee, three chosen by each board, to study the finances related to the agreement, which may involve assessing the formula used to figure out the fee. Its findings will be reported to both boards by Dec. 31.
Town Supervisor Sue Crane introduced a resolution to adopt the agreement at the town board meeting on March 12, explaining that the talks began after the town was faced with repairing "tremendous damage" to the Rec Park following Hurricane Irene in 2011.
"It caused the Red Hook Central School District and the town to begin a conversation about how to manage the responsibilities that the town had for keeping that park, those facilities in general, up and running in the face of things like Hurricane Irene or unexpected events," Crane said.
It also caused the town to want to solidify what has been an informal arrangement with the schools for at least two decades.
So last September, the town board and the recreation committee asked the school board to pay a $15,000 yearly fee for use of the athletic fields and tennis courts at the Rec Park on Linden Avenue.
The town also uses school facilities, such as the high school and middle school gyms for summer sports camps, but after tallying the uses, it became clear that the schools use the town facilities more than the town uses the schools'.
"[This] is an important document… because it shows that two entities who live very close to one another and share a lot of the same interests and the same goals can work together to prevent… duplication of services or, worse than that, multiple facilities that cost everybody more money," Crane said.
The town board voted unanimously to endorse the agreement, except for Councilman Harry Colgan, who was not there.
In turn, the board of education also unanimously approved the agreement at its March 13 meeting, with one abstention from Johanna Moore because she works for the town recreation department's summer program.
After the vote, board president Kelly Mosher told The Observer, "The school and town had, and still have, real differences of opinion on the value of our usage of their facilities vs. the value of their usage of our facilities. But at the end of the day, we all acknowledged that if we didn't reach some workable agreement to share our facilities, the taxpayers would ultimately pay more and the children of our community and our district would be the ones to suffer, particularly in the short term."
Facebook Comments