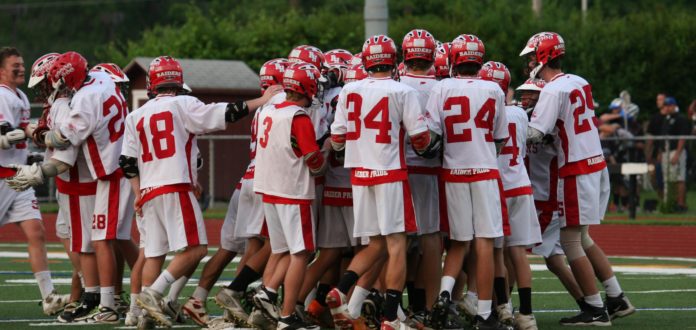 Red Hook lacrosse head coach Richard Saulino's five straight Section IX Class C championships haven't been all smoke and mirrors. The victories have been the product of elbow grease and conditioning and smart shots on goal.
But this year, Saulino said, Red Hook will have to be even more focused if they want to succeed in the expanded division in 2013.
"We are looking at a 'working class' team this year. Not to say that our past teams haven't worked for what they'd achieved, but this team will work hard and work together in order to reach our goals," Saulino told The Observer.
Red has lost, among others, scorer Chandler Coons, face-off specialist Taylor Lee, and defenseman Matt Johnson to graduation. They were all important members of the Raiders' most recent championship teams.
In short, Red Hook will be operating without some major cogs in the winning machine. But Saulino isn't worried. "The make-up of our team changes every year; It's one of the challenges of high school sports. The key, I think, is focusing on who's coming back and who's new to form into a 'team' in the pre-season as we polish and teach the group as a whole," he said.
The Raiders are, however, returning an entire defensive line.
Red, per usual, will be playing their non-divisional games far outside their comfort zone: they open up the season three games against, respectively, Class A champions Minisink Valley, Kingston, and Arlington.
"We have a great schedule again this year. It's extremely challenging as we play within our division and class, but also our non-league games will test us," Saulino said of this season's schedule.
Red Hook will start their season at Minisink on April 2 at 4:30pm, and will have their first home game against Arlington on April 8 at 5:15pm.
Facebook Comments