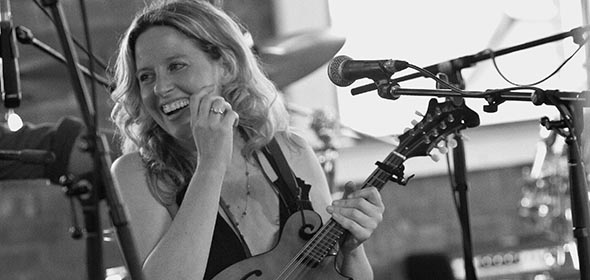 Singer-songwriter Amy Helm will make a special appearance at the Spiegeltent at Bard College next month in a benefit concert for the Red Hook Education Foundation.
A founding member of the roots band Ollabelle, Helm is the daughter of music legend Levon Helm and singer-songwriter Libby Titus Fagan and is well-known in the Hudson Valley for her musical performances alongside her father at the Midnight Rambles in Woodstock.
The evening event, on Sat., June 29, will begin with a champagne reception at 7pm, followed by Helms' performance in the Spiegeltent.
The concert is the third annual benefit to be held at the Spiegeltent for the Red Hook Education Foundation, a nonprofit organization dedicated to supporting public education in the town of Red Hook.
Working with private donors, local businesses, and private foundations, the Foundation provides additional funding for equipment, programs, and projects in Red Hook public schools.
It has supported Red Hook Central School District students with funding and assistance for programs supporting career and college readiness, professional development for teachers, classroom materials and equipment, and school trips. The Foundation funds clubs and activities such as the 1,000 Books Pre-School Reading Initiative, Mid Hudson Student Leadership Conference, Robotics Club, and Bard Writing and Thinking Workshop for High School Students, helped to launch the Middle School and High School Debate Clubs, sponsors the Garden Classroom at Mill Road Elementary School, and recently established the Student-in-Need Fund to help support school readiness for economically disadvantaged students.
Tickets for the Bard event are $50, $75, or $100 and are available for purchase at redhookeducationfoundation.org.
For more information about the concert, e-mail events@redhookeducationfoundation.org.
Facebook Comments