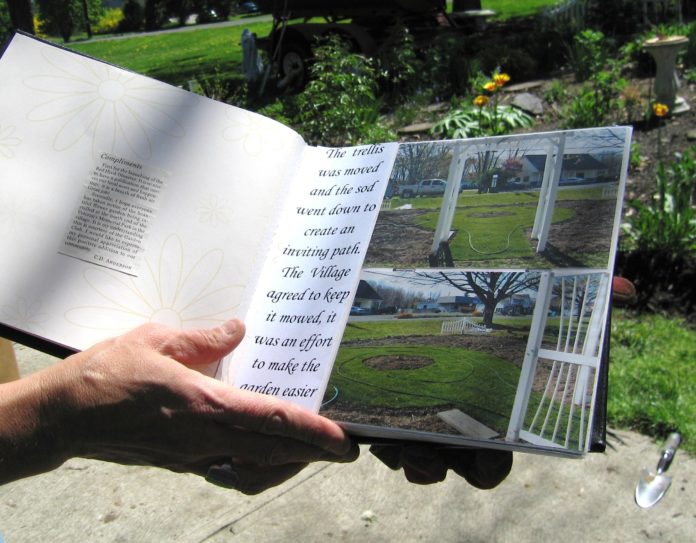 It should come as no surprise that the Old Dutch Village Garden Club is famous for baked goods that are as colorful and enticing as the floral wonders its members contribute to Red Hook.
This year the group celebrates 60 years of commitment to the club's objectives: advancement of home gardening, stimulation of civic pride, preservation of natural resources, and protection of wildlife.
That's a lot of tortes and tulips.
The official anniversary luncheon was held in April at the Rhinecliff Hotel, but most of the club's monthly meetings are held at the St. John's Reformed Church on Old Post Road in Upper Red Hook. Educational, entertaining presentations by guest speakers are followed by appreciation of the home-baked offerings and then an efficient business meeting.
On May 9, "Cloudbridge: Flowers of Costa Rica" was presented by Jenny Giddy, owner and co-founder of a 60-hectare farm and a related project devoted to preserving the tropical world. The hour-long slide show and discussion was well received, since her explanation of planting, reforestation, and nature preservation taking place thousands of miles away evolved to comparisons with daily gardening issues faced here in the Hudson Valley, such as the dilemma of invasive species.
Some upcoming meeting topics include "Everything Garlic" (June 13) and "Winter Gardens" (Sept. 12) and then there are the annual picnic on July 11 and the traditional Christmas luncheon on Dec. 12.
There are currently 48 members who take their commitments and the business meetings seriously. At the May meeting, club officers announced that an annual scholarship will be awarded to a local high school student.
A new sign has been approved for the Red Hook Village Garden. Recognition was paid to those responsible for the recent spring cleanup of this tiny but beautiful local landmark at the north end of the village on Route 9, which complements the Veterans' Memorials just a few feet away.
Publicity Chairperson Dina Ferrell explained, "The garden was put in by one of the oldest members, Arlene Sweeney. Linda Lawson spearheaded the overhaul, single-handedly digging it up, amending the soil."
At least a dozen members devoted a day to the final digging, planting, weeding, watering, and mulching; 32 bags were necessary, donated by Mac's Agway of Red Hook.
Looking to the future, members hope the town will be able to assist maintenance by bringing a water line straight to the plot, since they are currently dependent on the "water buffalo," an antique 100-gallon tank that empties after only two soakings.
Dina said, "So many people tell us how much they enjoy the garden. It's definitely a labor of love, and it's something we can do for the community."
She added, "A lot of our members are older. We need younger people who can come in and help us do this… and they don't have to come to all the meetings!"
The Old Dutch Village Garden Club meets on the second Thursday of each month at 12:30pm at St. John's Reformed Church in Red Hook (call ahead to confirm). Yearly dues are $10. Contact Dina Fennell at 845-758-4595.
Facebook Comments