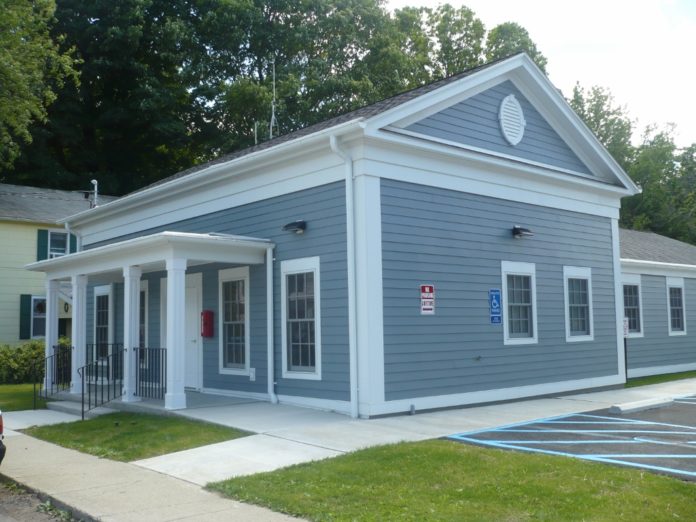 The Rhinebeck Police Department has a new home.
After 45 months in a temporary trailer, the force just moved into the newly constructed police station at 14 Center Street.
An official ribbon-cutting and dedication ceremony will take place Mon., June 24 at 10am, according to Mayor Jim Reardon.
Construction of the 2,100 square-foot facility began with a lengthy feasibility study in 2009 after the Village Board agreed to purchase the property in 2006. At that time the police were housed in the Hall of Health building at the Dutchess County Fairgrounds.
"That building needed to be taken down due to deteriorating condition," Reardon said in a news release. So the police moved to the temporary trailer on the Village Hall property.
The village took out a $900,000 bond for construction of the new station, which began last fall. Reardon described the facility as a "residential building that blends well within the neighborhood and fits the historical character of the village."
Facebook Comments