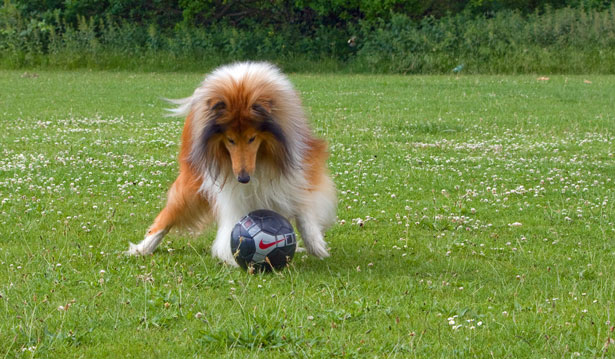 After more than a year of effort by volunteers and town officials in Rhinebeck and Red Hook, the proposed dog park has now been approved by both town boards.
An intermunicipal agreement spelling out how the two municipalities would share responsibility for the park was approved in Rhinebeck on June 10 and in Red Hook on June 11.
An elderly couple commented in favor of the plan at the public hearing held by Red Hook's Town Board on June 11, adding that their dog is also eager for the park and "waiting in anticipation."
Local veterinarian Gillian Ferguson of Red Hook also spoke in favor of the park. "I think it's a great family activity. Happy dogs, happy people. Everyone can go and it's outside and relatively protected. I think it's a great opportunity for the community," she said.
Red Hook Town Supervisor Sue Crane thanked the volunteers for their efforts and the residents for their support. "I just think it's very exciting and it's a wonderful opportunity to work with the town of Rhinebeck. It would be silly to have two dog parks so close together," she said.
Bruce Washburn, the deputy supervisor for the Town of Rhinebeck, came up with the idea and attended the Red Hook meeting to lend his support to the proceedings. Washburn indicated that the park could be open by the end of July at the earliest, depending on how quickly a steering committee can get fencing installed and volunteers organized. Rhinebeck's public hearing on its version of the same local law was held in November 2012 and received only one negative comment.
Paul Piastro, who has been working on the project from the Red Hook side, celebrated the milestone. He told The Observer, "The hundreds of dogs residing in Red Hook and Rhinebeck will soon have a place where they can socialize in safety while their 'masters' can relax in a beautiful country setting. We know that … dogs will find this a positive healthy park to be free of restraint, enjoying playing with other dogs, and becoming a more rounded and balanced canine."
Going forward, a six-person steering committee representing both towns will make decisions about the park. Each town board will appoint three people. Volunteer stewards will help maintain the park and will help with supervision.
Last year, when Piastro and Washburn conducted an informal survey to find volunteers, 50 people signed up within two days. Now that the intermunicipal agreement is signed, the steering committee can be appointed and move forward on plans for opening.
The park is located off Old Stone Church Road on property that is owned by the town of Rhinebeck as part of its recreation facility. The fenced-in area will be located between one of the softball fields and the soccer field.
According to Washburn, since the property is owned by the town of Rhinebeck, it would be illegal for the town of Red Hook to spend taxpayer money on the project. The property was deeded to Rhinebeck from Red Hook many years ago.
Washburn said that although he and Piastro had hoped to use donated fencing, it has been difficult to find the right type, which Washburn said needs to be perhaps 8-foot high, and either chain link or weld wire.
"We've researched [dog parks] and we're going to do what makes sense for our communities," Washburn said.
Residents of either town can purchase annual dog park permits for $20 from their town clerks and the money will be used for on-going maintenance of the park.
The town of Rhinebeck has budgeted $5,000 from its capital fund, to be used for start-up costs for the park, which Washburn says will mostly go toward the perimeter fencing. Piastro said a fundraising effort started at Red Hook's Apple Blossom Day and so far has raised almost $1,200. He said the organizers hope to raise another $4,000 to meet the initial construction costs.
Those interested in volunteering or donating money can contact Paul Piastro at ppiastro@hvc.rr.com and Bruce Washburn at bruce353@aol.com. Checks can be sent to and made out to Rhinebeck Town Hall, with a memo of "Gift to Dog Park."
Facebook Comments