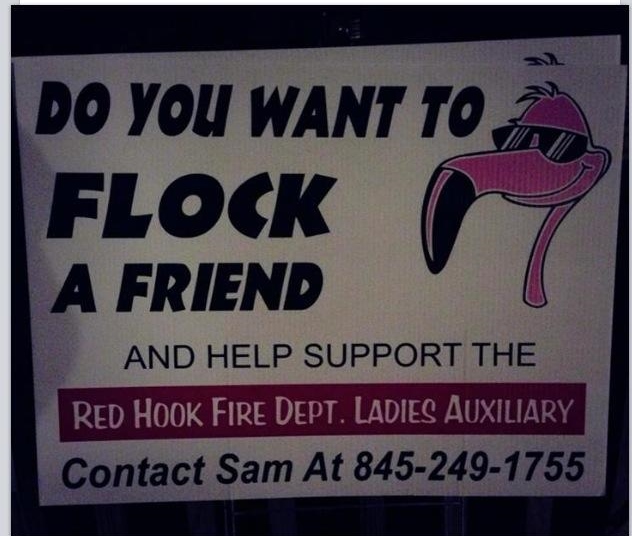 Have you noticed, if you live in Red Hook, that pink flamingos have landed on a lawn in your neighborhood or on lawns of public places like Town Hall or Taste Budd's?
It's all part of the latest fundraiser by the Red Hook Fire Company Ladies Auxiliary. For $1 a bird, the Auxiliary will place a flock of plastic flamingos on the lawn of a friend or family member at night or while they are out during the day. A sign will be left near their door and near the street that reads "Help support the Ladies Auxiliary! To flock a friend call 845-249-1755."
The Auxiliary will also remove the flamingos within days. All proceeds will help the Ladies Auxiliary support the fire company with refreshments and social events.
Samantha Coon, auxiliary vice president, said they hope that anyone who gets flocked will turn around and flock someone else. The Auxiliary plans to continue flocking until the ground freezes.
Facebook Comments