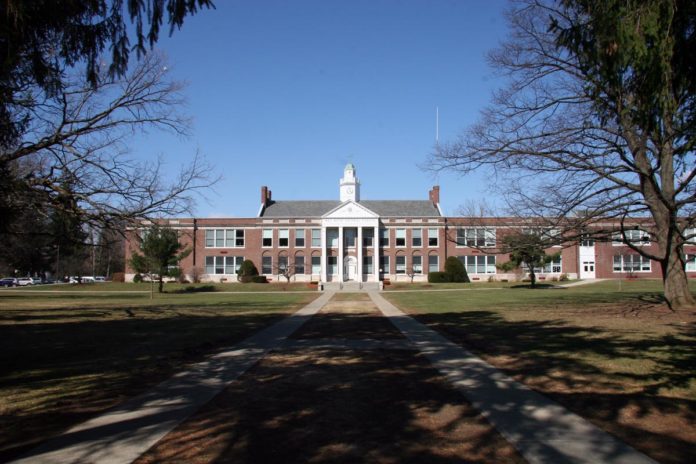 Parents and school officials have been reeling from the results of the recently released statewide student proficiency tests.
But while the proficiency in math and English dropped dramatically from the previous year, local and state educators seemed to agree that the scores should be seen as a new baseline, not as a statement on the performance of students, teachers and administrators.
The tests were the first for New York of the new Common Core Learning Standards curriculum and testing standards that have been adopted (but not implemented) by 45 states. New York is the second in the nation after Kentucky to begin implementing the new standards. The tests were administered in April to grades 3-8 in math and English Language Arts.
Across the state, test results showed that 31.1 percent of students were rated proficient in ELA and 31 percent were rated proficient in math. By contrast, scores in 2012 under the old standards were higher by several percentage points than in previous years, with 55.1 percent of students in the state proficient in ELA and 64.8 met or exceeded the standard in math.
This year, every grade in Red Hook and Rhinebeck schools exceeded the state-wide percentage of proficiency (31.1 percent), though some just barely did.
Rhinebeck's eighth grade math students had the highest level of proficiency, at 61.6, while Red Hook's highest proficiency rate was third grade ELA, with 52.7 achieving proficiency. In Hyde Park, eighth grade ELA, with 31.4, was the only grade to exceed the state average.
Education Department officials and local school leaders had warned that the tougher standards would result in lower scores.
In a message to parents, Red Hook Schools Superintendent Paul Finch pointed out that students were assessed on material that had not been fully covered in class. "For example, in order for a third grader to have had a fair opportunity to achieve mastery of the Common Core, he or she must have been exposed to the full breadth and scope of the curriculum since kindergarten. This was simply not the case," he said.
Hyde Park Schools Superintendent Greer Fischer said schools were set to implement the new standards for the 2012-13 academic year but were only notified half-way through the year that the tests would reflect the new curriculum. "The curriculum isn't even all complete and we're already being assessed on it. There's a serious timing issue," she told The Observer.
In his letter, Finch said that Red Hook's students did well on a relative basis, compared to the other school districts in the state and the other 13 Dutchess County school districts, even if this year, more students did not achieve proficient status.
For example, he pointed out that last year's third graders were ranked second in the county for math proficiency and this year, the same students (who are now fourth graders) are again ranked second in the county, even if their scores were lower than last year's.
In Rhinebeck, Schools Superintendent Joe Phelan remained optimistic even though Rhinebeck's scores were also lower across the board.
"We were pleased that our students performed reasonably well, comparatively speaking, at several grade levels, especially in grades 5 through 8. That said, while we have made progress this summer in terms of curriculum development and alignment, we know that we have more work to do across the board in order to enable all of our students to achieve the level of college and career readiness required by the Common Core standards," he told The Observer.
State Education Commissioner John King clearly anticipated the local dismay when the scores were announced. In an Aug. 7 news release accompanying the results, he said, "These proficiency scores do not reflect a drop in performance, but rather a raising of standards to reflect college and career readiness in the 21st century. I understand these scores are sobering … But we can't allow ourselves to be paralyzed by frustration; we must be energized by this opportunity. The results we've announced today are not a critique of past efforts; they're a new starting point on a roadmap to future success."
However, some educators do not appear convinced that the new standards are evidence-based.
Finch pointed to a statement by the Lower Hudson Council of School Superintendents, which said that one of its main goals going forward will be to seek evidence that the reform has a sound pedagogical basis. For example, the statement challenged King's claim that Common Core will more accurately reflect students' progress toward college and career readiness. "There is no substantive research-based evidence to support this claim," the statement reads.
And Fischer pointed out that while the theory of new standards is one thing, the explanation to a young student who receives a non-proficient score is a whole different problem.
"No one wants to argue with raising standards and higher expectations. My problem is, that's an adult message, so we're going to have quite a few children who have experienced success in their school life and now they're going to see a score that tells them they're not successful," she said. "We can reiterate that adult message, but that doesn't always translate to how a student feels about their progress."
Phelan said that the Rhinebeck school staff would be analyzing the data for their students in order to guide their work during the next school year. And he advised parents and students to stay engaged and informed.
"We would urge parents to be mindful that this is a transition period and not to be unnecessarily concerned by the assessment results regarding their child's performance or by the quality of their schools," he said. "In addition, parents and students should expect that the instructional program going forward will be more rigorous, and that more will be asked of students in terms of depth of understanding, fluency of basic facts, application of knowledge, and critical thinking."
There was also educator criticism of the new reforms, both in application and funding.
Red Hook Middle School Principal Katie Zahedi told The Observer that Red Hook is in a constant state of improvement and always seeking higher standards.
However, she said, "The 'reform mandates' are not contributing to improvement, since they attempt to simplify everything and reduce student and teacher performance to a number. The original goals for efficiency and higher standards are not being achieved. The waste of public time and money is more likely to protect ineffective teachers than to identify them, because it limits principals to using 'data' rather than their own professional judgment."
Finch also told The Observer that Red Hook and other schools have not been given adequate funding to implement the new standards.
"We were given approximately $72,000 over a four-year period to support implementation of the Common Core and associated reforms. The costs associated with such a massive reform effort far exceed $72,000…Red Hook receives less than $100 per teacher per year to provide the professional development necessary to learn about the Common Core, the shifts in instructional focus, and the components of the new evaluation system. $100 barely covers the cost of a substitute for one day per year, and these are topics deserving of multiple days per year with skilled, and costly, professional developers," he said.
Facebook Comments