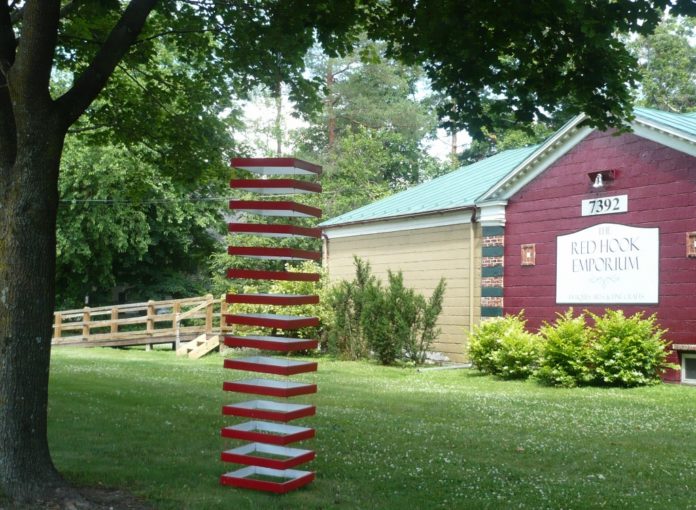 The Red Hook Community Arts Network (RHCAN) and their Sculpture Expo 2013 received a Dutchess County Executive Arts Award for Art in Public Spaces Aug. 14 at an event sponsored by the Dutchess County Arts Council in Wappingers Falls.
The award will be given at a special reception on Oct. 10.
Sculpture Expo 13, a series of eight large, mixed-media sculptures by noted regional and international artists, opened on June 15. The show, which runs until Nov. 20, stretches from the Red Hook Emporium, at the southern end of the village, to the Memorial Park in the north.
For more about the awards reception and supporting the local arts, email ArtsAwards@artsmidhudson.org.
Facebook Comments