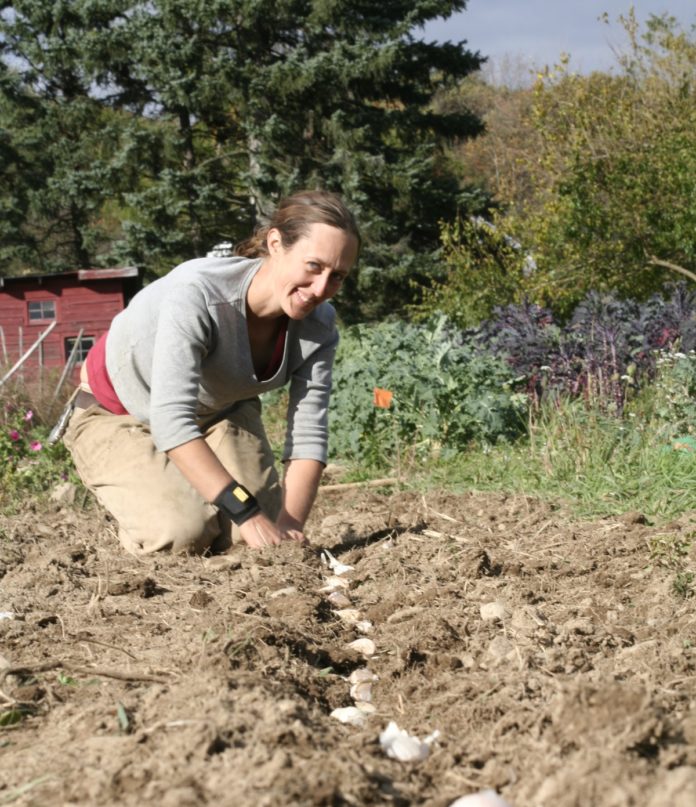 The Columbia Land Conservancy (CLC) is now working with the Dutchess Land Conservancy (DLC) to expand its Farmer Landowner Match program into Dutchess — and Great Song Farm in Milan is one of the success stories in the process.
The program, which previously focused solely on Columbia County, facilitates lease agreements between landowners seeking to have their land farmed and farmers seeking land. Leasing enables farmers to start and expand their operations with significantly less capital and risk. And landowners benefit from the potential for lower taxes, free or low-cost upkeep of their land, improved soil quality, and rental income, according to a news release from the Dutchess Land Conservancy.
Larry and Betti Steel, who are leasing land to Great Song Farm, have been able to contribute to their local community by making their land available to young farmers through CLC's Match Program. The farmers, in turn, have succeeded in establishing a successful horse-powered Community Supported Agricultural operation.
"Our partnership with Great Song Farm and farmers Anthony Mecca and Sarah Hearn, as well as former partners Lisa Miskelly and Jen Carson, has enriched and transformed our lives," Larry Steel said in the news release.
CLC's Farmer Landowner Match Program was established in 2009, and since then has facilitated 25 successful matches, farming on over 1,000 acres of land.
The issue is a critical one because local farms are at increasing risk, according to the news release. From 2002 to 2007, Columbia County lost more than 13,000 acres of working farmland, and another 10,000 acres were lost in Dutchess, according to the Ag. Census. The Match program is part of a larger strategy by CLC and DLC to reverse this trend.
Leaders of both organizations were pleased with their efforts.
"It's great to be partnering with the Dutchess Land Conservancy to support working farms and protect farmland," said Marissa Codey, CLC's Conservation and Agricultural Programs Manager. "Both organizations are dedicated to ensuring that agriculture remains a dynamic part of the region's identity and economy."
"We are thrilled to be collaborating with the Columbia Land Conservancy to match farmers and landowners in an effort to enhance our support of working farms and farmers. Farming is one of the largest industries in both Dutchess County and New York, and our rural way of life and historical patchwork landscape of open farms and forests depends upon this land and its continued use for farming purposes," said Becky Thornton, DLC's President.
Dutchess Land Conservancy is a non-profit land conservation organization dedicated to preserving the scenic, agricultural and environmental resources in the county and surrounding area. In almost three decades, the organization has worked with private landowners to preserve more than 36,000 acres of farmland, open spaces, forests, water resources, wildlife habitats and scenic views.
The Columbia Land Conservancy is also a nonprofit organization with similar goals. It has established 5,750 acres of public land, including the 10 Public Conservation Areas owned and managed by CLC, and it has helped 200 local families protect an additional 23,500 acres of land through voluntary conservation agreements.
Photo caption: Jen Carson plants garlic at Great Song Farm, a successful Farmer Landowner Match in Milan
Facebook Comments