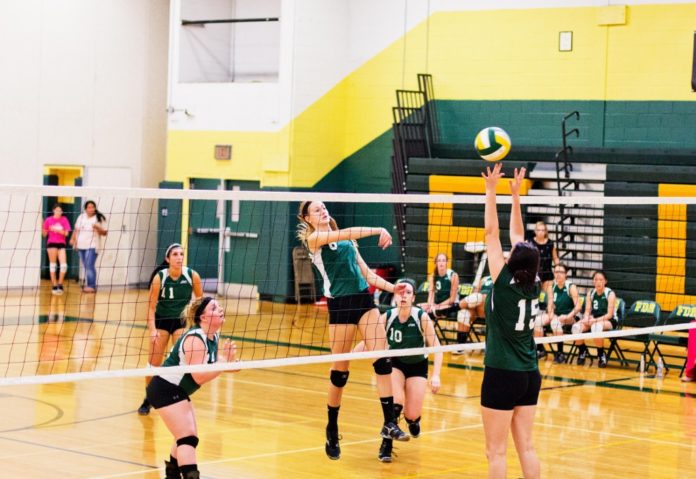 The Franklin D. Roosevelt High School volleyball team defeated John Coleman of Hurley, 3-0, at home Sept. 13 to improve to 2-1 on the season.
The Presidents dominated from the opening set and never looked back. In the first game, they jumped out to an 18-4 lead and eventually beat the Statesmen, 25-10.
John Coleman got on the board first in the second set, establishing an early 3-0 lead. But FDR used a series of aces and strong kills to go on an early 6-0 run to retake the lead. There were four lead changes in the second set, but the Presidents ended the set with an 8-0 run to win 25-10.
The final set belonged entirely to FDR, as senior co-captain Shannon Kelly had six consecutive aces to help her team jump out to a 15-0 lead. The Statesmen managed three points in the final set, and FDR completed the sweep with a 25-3 victory.
"This game showed more of what we need to work on than anything," FDR head coach Sam Lowe told The Observer. "Just moving our feet and playing a faster ball, things like that."
Kelly led the way for the Presidents with 13 aces and six kills. Junior Briana LaMonica had six assists.
For John Coleman, Emily Hurley had four digs, three aces, and three assists, while Ireland Sirni recorded seven digs, two assists, and three kills.
FDR will return to action Sept. 17, when they square off against Wallkill High School.
Facebook Comments