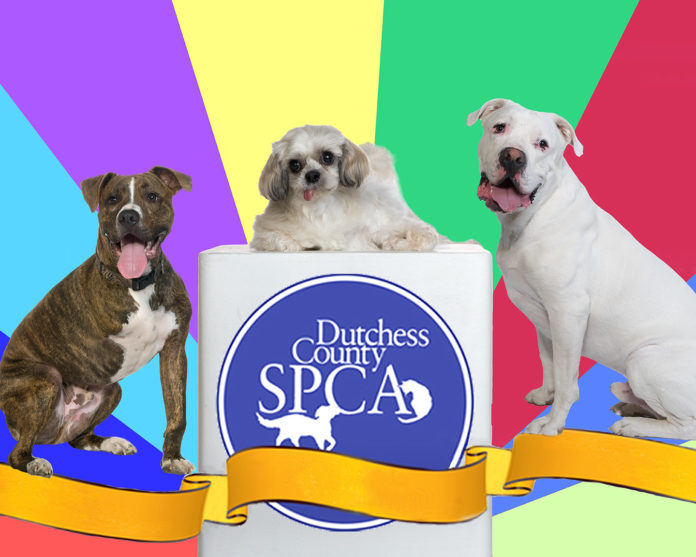 Dogs will again have their day when the Dutchess County SPCA hosts its 19th annual Paws in the Park Petwalk & Canine Carnival on Oct. 5.
The event is a fundraiser for the Hyde Park shelter. It runs from 11am to 3pm at Bowdoin Park in Poughkeepsie.
And, according to an SPCA news release, every dog entered will be a winner. There will be prizes for fun activities like Puppies of the Caribbean and Catcher's Mutt. Dogs can have their paws read, get a brush-out or nail trim, try agility equipment or test their doggy IQ. They can also try Petwalk contests: Kanine Karaoke, Owner/Dog Look-a-Like, Best Tail Wagger, Best Beggar, or Best Costume.
There will be adoptable dogs and a variety of demonstrations as well.
"We selected three mascots this year that we are calling Super Alumni Friends. This trio of disabled dogs adopted from the Dutchess County SPCA overcame their physical limitations to lead joyful lives filled with love. They remind us that every adoptable dog deserves a chance at a new life. We hope you will join Thor, Dodger and Jade as they lead off the Petwalk," said Jackie Rose, executive director of the county SPCA.
Visit www.pawsintheparkpetwalk.com for more information and to register, or call 845-454-5346 ext. 100. The registration minimum is $25 per dog. Dogs can bring as many people as they like.
Facebook Comments