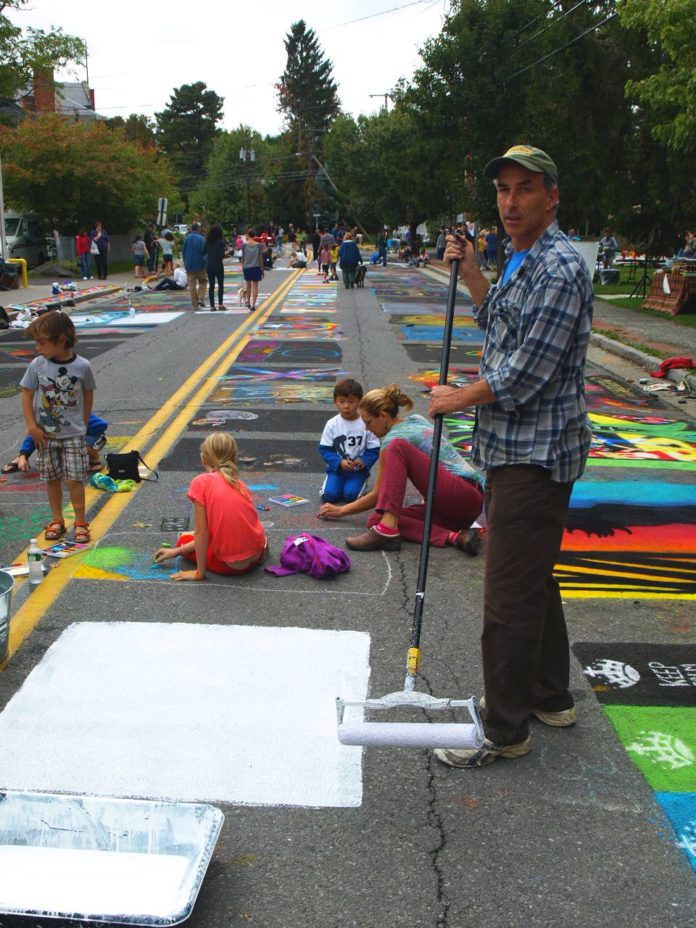 Tivoli is getting ready to paint the town red, white and whatever colors work for you.
The village's 13th annual Street Painting Festival has been set for Sat., Oct. 5. Street Painting celebrates the Hudson Valley's artists, producers and performers. Although the publicity for the Festival has drawn artists from as far as Canada, most still come from Red Hook, Rhinebeck, and Tivoli. The music, organized by Joe Tobin of the Acoustic Medicine Variety Show, consists of locally written, produced and performed music. And, because it's held in the fall, the festival also celebrates the Hudson Valley farmer. Farms in the area provide the artists with free apples.
The festival is supported by a grant from the Dutchess County Arts Council (DCAC), and has also been supported financially by Bard College' Civic Engagement Center, Classic Auto, the Tivoli Bread Company, Tivoli's restaurants, and many individuals.
Registration forms for those who want a square to work in are now available at www.tivoliny.org.
Facebook Comments