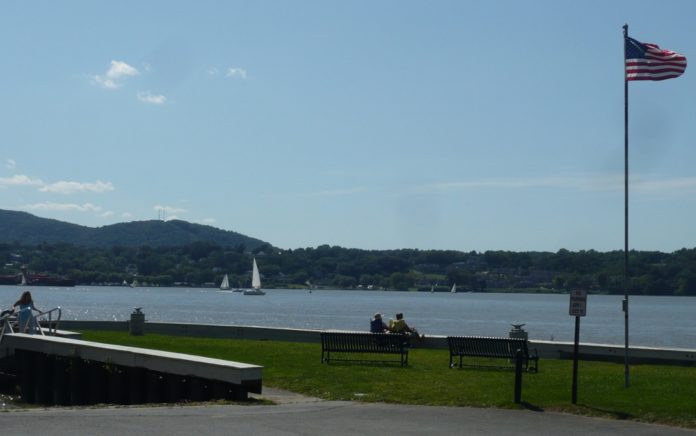 The Town of Rhinebeck has added its promised share of $10,000 to the feasibility study on waterfront improvements in Rhinecliff.
At the town board's Sept. 9 meeting, the board officially re-committed to supplying the matching funds, which were pledged when the Rhinecliff Waterfront Committee sought a state grant for the study.
After a five-year wait, the committee received $30,000 from the state Department of Environmental Conservation in June, with a 25 percent match, or $10,000, required from the town.
Deputy Supervisor Bruce Washburn had said there was $14,000 in the waterfront capital fund within the town's budget that could be used for the match.
The study will address multiple facets of the waterfront area, including traffic and parking, erosion and rising river levels, bulkhead stabilization, improved river access for larger vessels like ferries and tour boats, and a plan for floating docks and a floating walkway for day-use boaters.
The current dock and waterfront park is on a .96 acre parcel owned by the town, right next to the river and reachable by walkways over the railroad tracks. The area is the only public access to the Hudson River between Tivoli Bays and the state park at Norrie Point in Hyde Park.
Facebook Comments