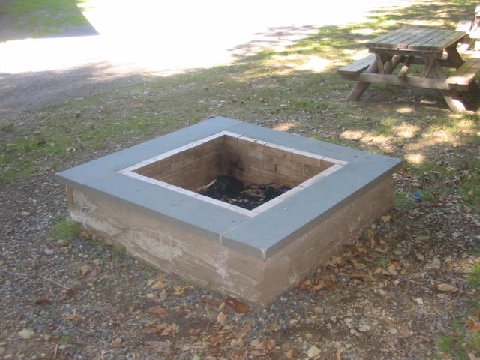 Singing around the campfire at Hackett Hill Park on Route 9G should be a lot more fun, thanks to Ryan Hardt, 16, who constructed a brick-and stone-fire pit at the site to satisfy his Eagle Scout project for Boy Scout Troop 80.
Ryan was honored for his dutiful work on the seven-foot-square fire pit by the Hyde Park Town Board at its Sept. 23 meeting. He received a certificate of appreciation, along with the thanks of the board members and town residents in attendance.
Ryan started his construction in March and completed the attractive square, which is adjacent to the pavilion and swimming pool, by June. Thanks to donations from friends, family and area businesses, he was, like many scouts, well prepared to achieve his goal of becoming an Eagle Scout.
Asked why he selected this project, Ryan replied, "I have used Hackett Hill since I was a Cub Scout, and I felt it would be a nice addition for our outdoor meetings and camping sessions."
Town Recreation Director, presenting Ryan with his certificate, noted, "Ryan is the third member of his family to complete an Eagle Scout project for the residents of our town, following in the footsteps of his brothers, Kyle and Corey."
His parents, Christopher and Rosellen Hardt, were on hand to see their son honored.
Troop 80, which meets at St. James Church, is led by Scout Master Craig Burke and Assistant Scout Master Jason Mark, both of whom were also in attendance to support Ryan's effort and achievement.
Now, did anyone bring the marshmallows?
Facebook Comments