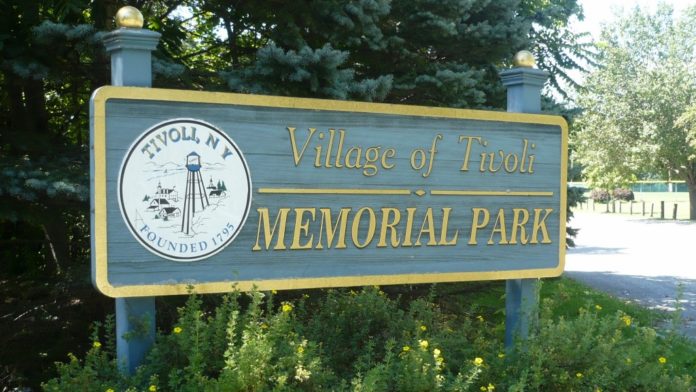 An online campaign is underway to collect the funds needed to fix damages done by vandals in Tivoli's Memorial Park.
Contributions from at least 14 donors have raised more than $485 so far. Tivoli Mayor Bryan Cranna has estimated that $700 is needed to fix the damaged bathroom locks and replace the welcome sign that was destroyed during a series of incidents over the summer.
The fundraising is spearheaded by Jennifer Palmatier, a paralegal in Arlington, Va.. She grew up in Tivoli across the street from the park, and when her mother, Linda Isaacs, sent her The Observer's story about the vandalism, she felt she needed to do something about it.
So it was an act of affection for Tivoli that made her start the fundraiser on youcaring.com. She shared the link with childhood friends.
Within three hours, the fundraiser had exceeded its initial goal of $200. The fundraiser continues until the end of September, although Palmatier said that was not a hard deadline.
"I was completely overwhelmed by response to the fundraiser," she added, noting this was her first independent fundraising effort.
Tivoli residents, including Patrick and Melissa Dentico and Dona Van Anden, have donated along with residents of Red Hook, Hyde Park and New York City.
Palmatier said she wanted today's Tivoli to be like the safe, happy riverside town of her childhood.
"I think it's a gem," she said. "You don't realize until you leave it how special a place it really is."
Update: This story was updated to include the longer fundraising period created by the organizers.
Facebook Comments