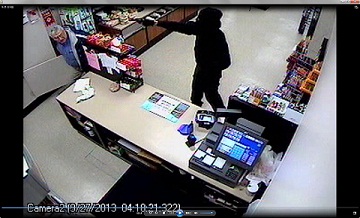 The just-opened Mobil station in Rhinebeck was held up by an armed robber early this morning.
According to a state police report, a man entered the Mobil station at the intersection of Routes 9 and 9G at approximately 4:15am and demanded money after displaying a handgun. The store clerk was not harmed, and the suspect fled the scene with an undetermined amount of money.
State Police are requesting help in locating the suspect, who was described as a white male, approximately 5'10," wearing a ski mask, black jacket, gloves, jeans and black boots.
Anyone with information should contact the State Police in Rhinebeck at 845-876-4049 or 845-677-7300.
The station reopened only weeks ago after being shut for months while the gas tanks were overhauled.
Facebook Comments