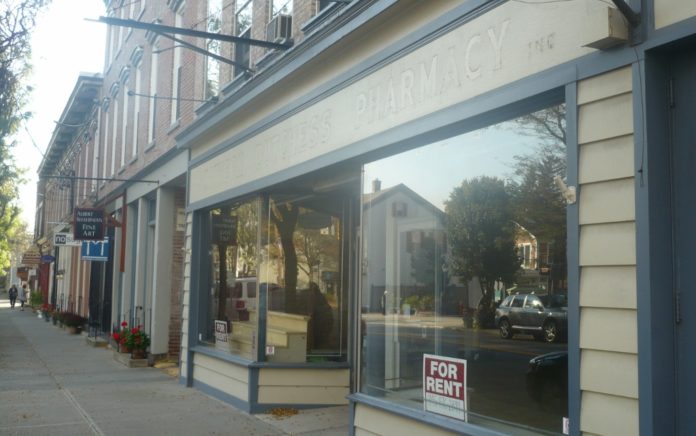 What's in store for the former Northern Dutchess Pharmacy building at 18 East Market St in Rhinebeck?
Work inside the first-floor space has stirred up a few rumors around town, led by one that said an OTB parlor would be moving in. But that is not accurate.
The property owner, Dina Kaknis, said no tenants are "locked in stone," but she could confirm that the former pharmacy area will be split right down the middle, to create two spaces for rent.
According to the village's building, planning, and zoning office, any potential business at the site will be subject to the standard site plan review process with the village planning board.
Facebook Comments