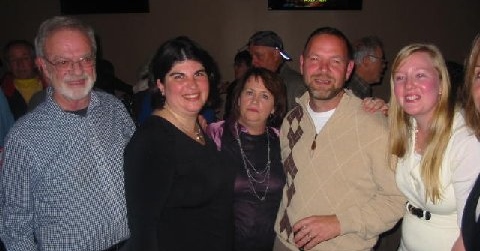 "People recognized the hard work we have done and seem eager to see us build on our accomplishments," said an elated Aileen Rohr after election results Tuesday night showed the incumbent supervisor and her Team Hyde Park in solid control of the Town Board.
In addition, Democrat Rich Perkins apparently won his bid for relection as Dutchess County Legislator for District 7.
With all districts reporting, unofficial tallies showed Rohr ahead of Republican challenger Anne Boehm by a 2,547-1,581 count with all districts reporting.
Fellow incumbents Emily Svenson ( Ward 1) and Ken Schneider (Ward 4), each garnered at least 600 votes in their bids for re-election, beating Republicans Ward Ralph Pereda and Sean Igoe, respectively.
The victory was especially sweet for Schneider, who lost the Democratic line on the ballot at the last minute due to a clerical error that was belatedly brought to his attention by the County Board of Elections. He received 640 votes on the Working Family and Independence lines.
Newcomer Hannah Behrens edged Republican Joseph Kakish, 404-345, in Ward 3, while the unofficial tally in Ward 2 put Democrat David Ray ahead by a mere 21 votes over Republican Donald Veith, 475-453, leaving some doubt on the final outcome until all absentee and affidavit ballots are counted.
Cindy Todd, Receiver of Taxes Democratic candidate, rounded out the Team Hyde Park victory with her 2,289-1,756 vote count over Republican Sharon Tatar. Walter Doyle successfully ran unopposed for Superintendent of Highways.
In the race for Dutchess Legislator in District 7, Perkins led Republican Justin Varuzzo, 1,065-807, in sections of District 7 located in Hyde Park. The portion of District 7 in the Town of Poughkeepsie was not included in these numbers, but with the majority of the district reporting, Perkins felt fairly confident that he would be returned to office.
He said, "I listened to the people and tried to represent them as if they were in the seat themselves." Perkins has been very vocal about maintaining the county jail at its present facility and not expanding onto the grounds of the former Hudson River State Hospital.
Update: Our original online version of this article stated that Ken Schneider ran on the Conservative Party line, in fact he was on the Independence Party line. It also stated that Rich Perkins ran against Sean Igoe when in fact he ran against Justin Varuzzo.
Facebook Comments